Player of the year? A look at the six nominations for the Premier League award if based on WhoScored ratings
There have been some stunning individual performances in another exciting Premier League campaign. Stats website WhoScored have compiled their list of candidates based on the data...
By Martin Laurence
Last Updated: 11/04/14 7:24am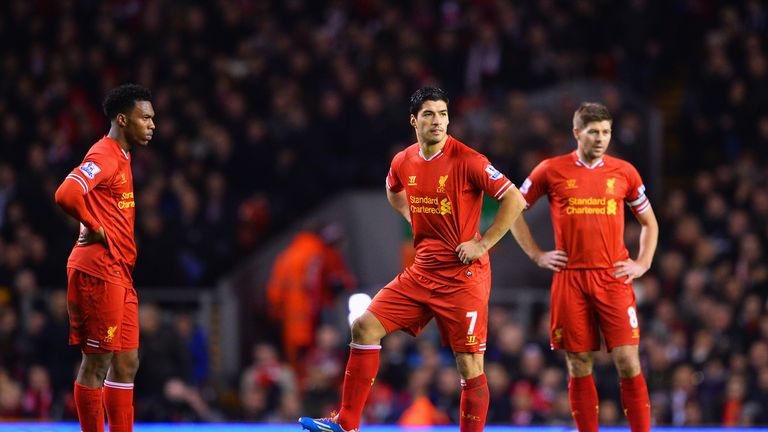 Wayne Rooney, David Silva, Eden Hazard, Steven Gerrard and Luis Suarez have been among this season's top performers, according to WhoScored.
It's approaching that time of year when the nominees for the PFA Awards are announced, with a number of outstanding performers vying for a place in the top six.
Using WhoScored.com's unique statistical ratings we run down a suggested shortlist, with a number of notable absentees.
First of all we've decided that both Aaron Ramsey and Sergio Aguero, who would surely have been in contention had they stayed injury free, have not had significant game time for inclusion having started just 17 and 15 league games respectively.
The likes of Manchester City duo Yaya Toure and Fernandinho, who finish in the two places outside of the current top six as far as WhoScored's ratings are concerned, are also worthy of honourable mentions. Here's the list…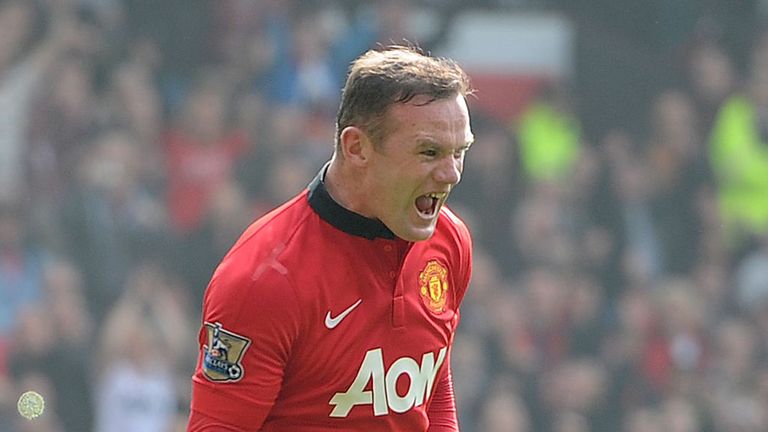 Wayne Rooney (Manchester United)
It's been a painful season to endure for Manchester United fans, but if there's been one beacon of light throughout it's been the talismanic performances of Wayne Rooney.
In a campaign that started with his position at the club seemingly in the balance having expressed a desire to leave in the summer, it didn't take too long for the England international to win the Old Trafford faithful over again.
While United's results have been inconsistent all season, particularly on the domestic front, Rooney's contribution to their goal tally has been a rare constant theme.
The 28-year old has only made over two successive league starts without a goal or assist once in the current campaign - a run of four starts after the turn of the year. With 15 league goals and 10 assists, Rooney has contributed to over 44% of United's total tally.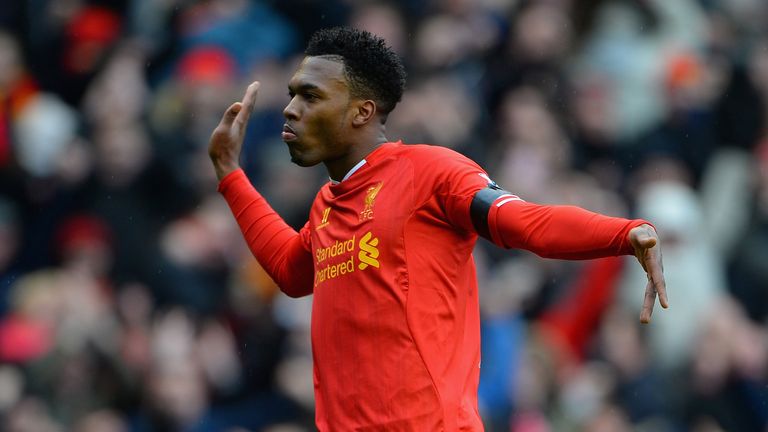 With 20 league goals to his name, a feat bettered only by team-mate Luis Suarez this season to date, it's little surprise to see Daniel Sturridge feature.
The Englishmen netted in eight consecutive league appearances throughout January and February and has been prolific throughout the course of the campaign when fit.
The 24-year old has scored 13 goals with his favoured left foot, which is the most in the division, but has shown a decent variety to his goalscoring, netting four headed efforts to boot.
In the past he's been criticised for what has been deemed as selfish play but his link up, particularly with Luis Suarez, has been superb this season, registering seven assists from open play.
Sturridge may well fall short in this category but will likely be one of the frontrunners for the Young Player of the Year award.
David Silva (Manchester City)
City's creator in chief may only have 22 league appearances to his name this season but his impact on City's title bid has still been huge.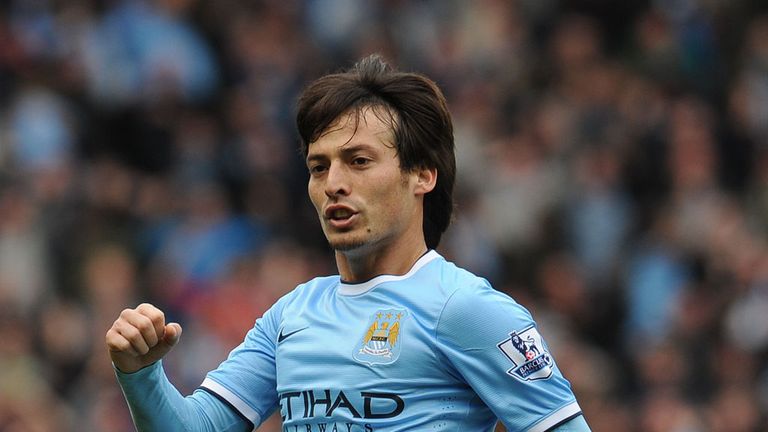 Manuel Pellegrini's side have picked up just over 2.4 points per game with Silva in the starting XI this season compared to just under 1.9 per game when he hasn't been available. While it may seem marginal, that much could certainly the difference between winning the title and potentially missing out.
With nine assists to his name the Spaniard ranks fourth in the league, but he has made at least six appearances fewer than any of those ahead of him, whilst also contributing six goals.
An average of 3.6 key passes per game gives him a clear lead in England's top-flight, and indeed in Europe's top five leagues, with Arsenal's Mesut Özil his closest rival on 2.9.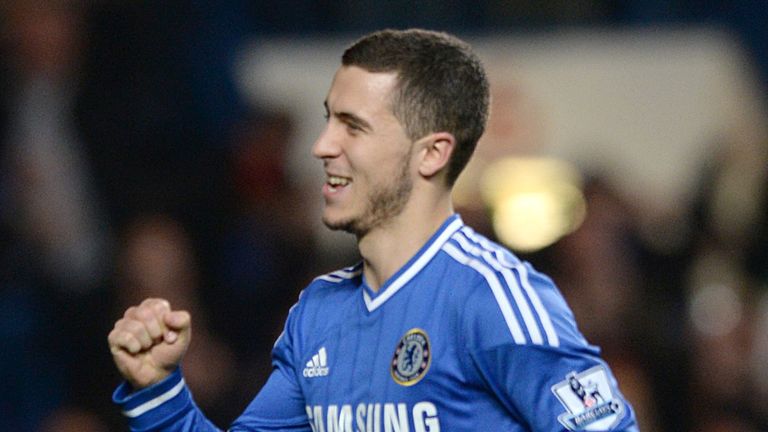 Eden Hazard (Chelsea)
Undoubtedly the key man in Jose Mourinho's first season back at the club, Eden Hazard has taken on a significant amount of the goalscoring burden for Chelsea, with 14 in the league enough to lead the way for the Blues, six clear of any team-mate.
The fact that his seven assists is also three ahead of any other player for the club is indicative of his importance to the side.
The Belgian has created 16 more chances from open play than any other player in Europe's top five leagues (85) and completed a full 42 more dribbles than any other player in the Premier League (122).
The former Lille man has become Chelsea's prized asset following the departure of Juan Mata and his wing wizardry will surely see him instated as one of the favourites for both the Player and Young Player of the Year.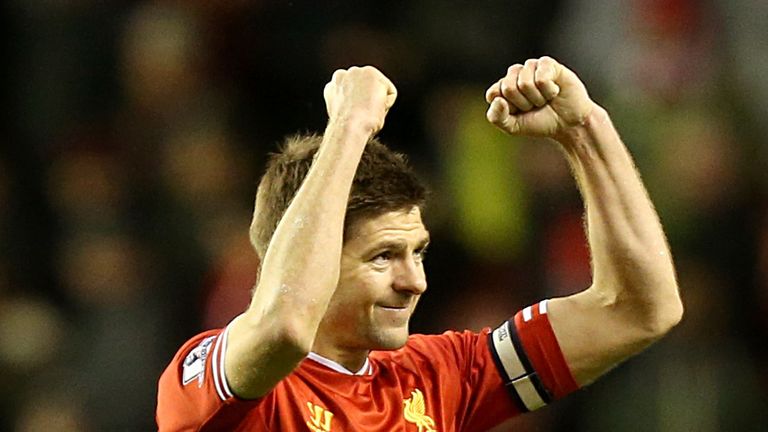 While progress was certainly made under Brendan Rodgers last season, few Liverpool fans would genuinely have believed that they would be challenging for the title already under the Ulsterman.
While much of the credit has fallen at the feet of the Reds' strike partnership, their talismanic captain has been as integral as ever, and few would begrudge Steven Gerrard a Premier League crown.
The midfielder has had to adapt his game with age, sitting deeper and dictating the play with his ever-incisive range of passing. The 33-year old has picked up nine assists to match last season's tally but also scored 13 goals, 10 of which have come from the spot, making this the second-highest scoring campaign in the league in his long and illustrious career.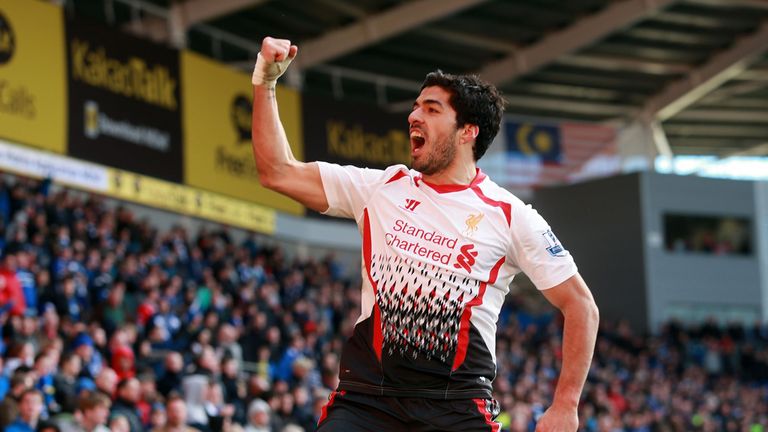 In truth, there seems little doubt as to where the top gong will end up this season, - or at least where it should.
Luis Suarez may not be everyone's cup of tea, to put it nicely, but over the course of the campaign he has shown the most flashes of brilliance, having done so on a consistent basis throughout the season.
With 29 goals to his name he looks set to break Cristiano Ronaldo and Alan Shearer's record of 31 in a 38-game season and may well usurp the 34 that both the latter and Andy Cole managed before the campaign was whittled down from 42 matches.
The Uruguayan has both scored (15) and created (19) the most clear-cut opportunities in the league, and in leading the division in both goals and assists (11) up to now, there can be little debate that he has been the best player in England's top tier.
Indeed, his 29-goal tally is better than the tallies of both Ronaldo and Lionel Messi at this stage this season, and the controversial forward must surely now be considered in the same breath as the duo that seemed to be head and shoulders above the rest prior to the current campaign.
You can follow Martin on Twitter here
Visit WhoScored.com for more informative stats, including live in-game data and unique player and team ratings