Football Expert & Columnist
Jamie meets Yaya
As Yaya Toure prepares for what could be the decisive game in the Premier League title race, Jamie Redknapp caught up with the Manchester City midfielder to get the lowdown on the club's season...
Last Updated: 13/04/14 1:27pm
Yaya Toure has enjoyed a fine season for Manchester City, already hitting the 20-goal mark for the club. But what does he think about manager Manuel Pellegrini, his team-mates and the threat of Liverpool? Jamie Redknapp met him to find out...
On life under Pellegrini…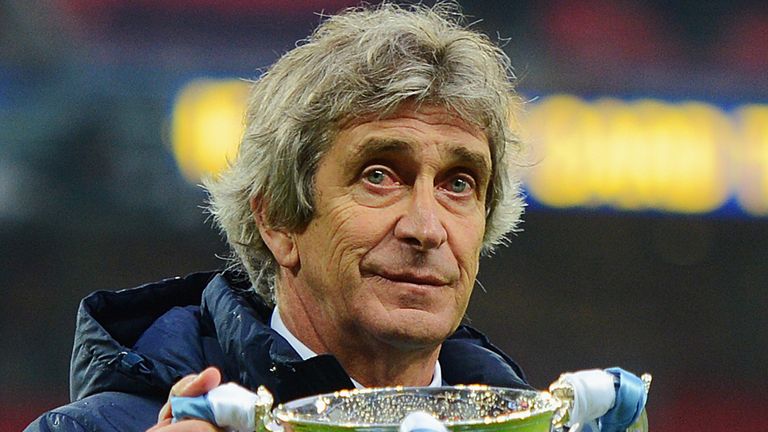 This season, in particular, I think the team are enjoying it again. We are playing very well. To be honest, it's difficult to criticise the managers of the side because they work very hard. But I think Mancini was different with his defensive skills. With Pellegrini, all the players are enjoying the play.
I think the most improved player has probably been Sami (Nasri) as he's doing fantastically well this year. (David) Silva and (Sergio) Aguero have been fantastic and we've got new signings who've come in and helped a lot. People like Jesus Navas and (Alvaro) Negredo have been fantastic this season.
On Fernandinho…
He's a fantastic player. He's clever and he anticipates well. He looks like Emerson when Emerson was playing with Juventus. He's clever in his movement and doesn't give many fouls. He can play with the ball as well. Obviously, when he came to Man City from Shakhtar he was playing in my same position as an offensive midfielder. Sometimes we have difficulties because when one attacks, the other has to stay more to protect. But we are doing well and he helps me a lot.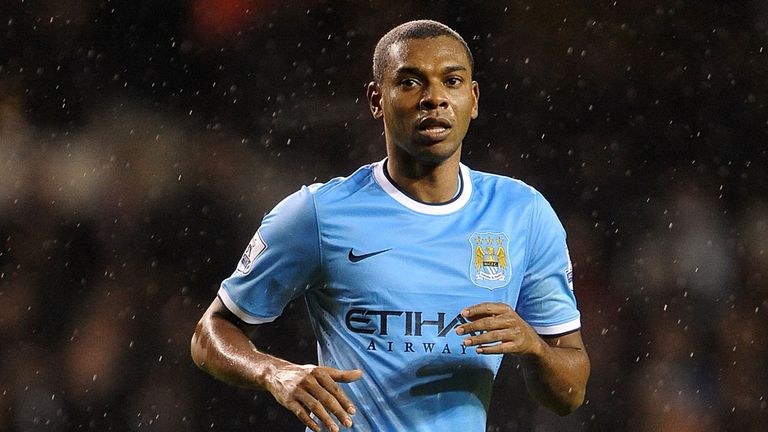 On free-kicks and penalties…
Of course, I practise them. In my first year under Mancini, I was able to take free-kicks because in training I was good at them. But in the game it was difficult because Carlos Tevez was not talking (to me) too much and Mario Balotelli sometimes with his mindset is saying 'OK, I'm feeling that, let me shoot'. You need to be concentrated but because I'm an experienced player and more calm than the rest of the players I need to take them.
When I take a free-kick, I just take a few steps back because for me it is not about the power, it is all about the technique. When it comes to shift the ball, you have to have precision. The first thing I look at is the wall. In England, you have a lot of tall players (in the wall) so you have to get it up but getting it down can be difficult. I just concentrate on the ball first and then after on the target.
Penalties are all about being calm, to be honest with you. Sometimes you find keepers who are more calm. From my point of you, Joe Hart is very good on penalties and caused me a lot of problems (in training) because he's very quick in his movements and is going down very fast. He waits until the last minute. It's starting to get very difficult.
On the title race nerves…
Yeah, a little. But I think everything is in our hands. We have two games in hand and we know it's going to be tough but we've got to deal with that because if we don't manage that well I think we can lose it. The trophy will not be decided until the end because Liverpool are a great side and looking well, Chelsea also and there's Manchester City as well. It's going to be tough. I hope with all this hard work we've done this season we'll lift the trophy in the end.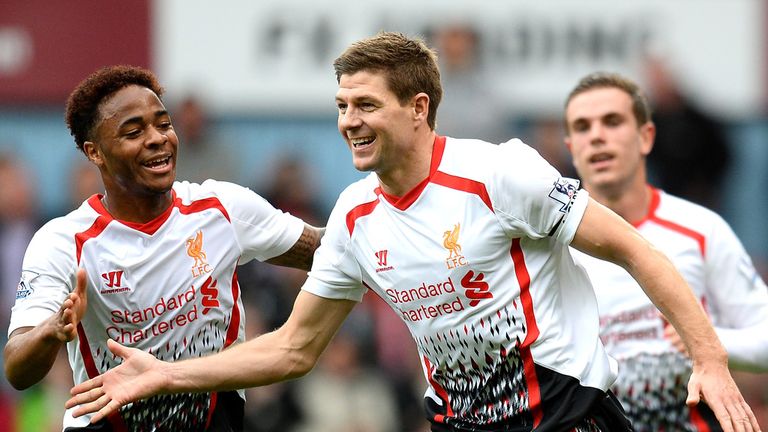 On the Liverpool threat…
Of course, they've been amazing. We know they have this advantage of only playing one game a week so they are fresh. With the players of their calibre, they can train all week and prepare for one game. They're looking more and more dangerous this year and it's definitely going to be very tough.
In midfield they've been very strong. (Steven) Gerrard is the sort of player I respect very much. He has stayed at Liverpool a long time and with his experience I think he's been fantastic. Then (Luis) Suarez and (Daniel) Sturridge have been scoring goals like a machine. We need to work very well because we know if we make a mistake and we don't concentrate 100 per cent we can be caught.
I think this year they definitely play as a team because Brendan Rodgers has been fantastic. He's a great manager and everybody is happy with him there. My brother is very happy with him and says he's a fantastic guy. He's always keeping his guys 100 per cent fit and concentrated. It's going to be tough because with Liverpool everything is coming from everywhere. Even from midfield with Gerrard's penalties and free-kicks. And Suarez is a danger-man.
On Sunday's game…
There is no doubt about it, the game with Liverpool is going to be very important. But the teams that are fighting against relegation, we know it is going to be difficult. I remember in 2012 against QPR it was quite difficult until the last minute. But for me, I hope the important thing is going to be going to Liverpool and getting a good result there and after that continuing to perform well. If we want to win the Premier League, we have to win all the games. We know it's difficult, but we've got the squad to do that.