Regrets for Brendan Rodgers? Why Liverpool's season of success will still feel tainted by disappointment
After Liverpool threw away a three-goal lead at Crystal Palace in the final 15 minutes to leave their title hopes in tatters, Adam Bate examines a 3-3 draw that highlighted the team's defensive frailties and will surely leave supporters and players alike wondering what might have been...
Last Updated: 06/05/14 4:54pm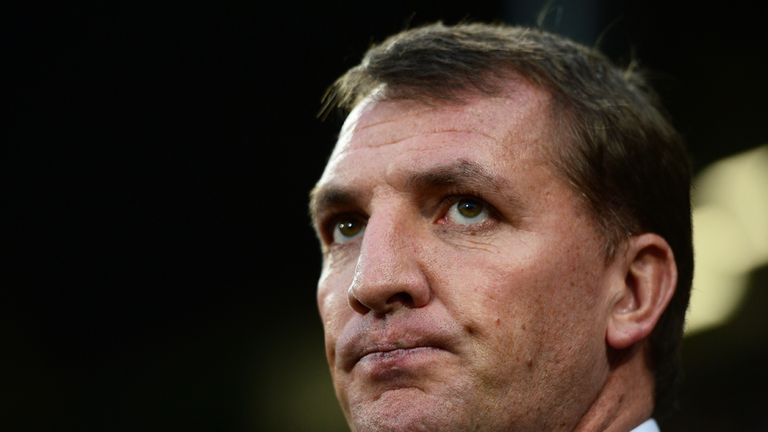 "They've been getting away with it. Tonight they didn't get away with it and it's probably cost them the league title."
Jamie Carragher's acknowledgement of Liverpool's defensive weakness was made through gritted teeth. But after seeing the club he loves surrender a three-goal lead at Crystal Palace, the Sky Sports pundit simply knew it had to be said.
It's not a new problem. The number of goals conceded by Liverpool has been an issue all season. There are eight teams in the Premier League that have let in fewer goals than the current leaders, including Hull City and Monday's opponents Crystal Palace. Their tally of 49 conceded is more than any title winner in Premier League history.
"We knew we could score goals against them," said Palace boss Tony Pulis in his post-match interview, "because they play so open. They almost play a numbers game that they're going to score more goals than you. So you know you're always going to get opportunities and chances against them.  They've played very open all year. This is just the way Liverpool play."
Disappointment
That may be the case, but pragmatism need not be a dirty word on Merseyside. "You've got to manage the game better than that," said Brendan Rodgers afterwards. The Liverpool boss was referring to his players, but he too must share culpability as his team's memorable season looks set to end in disappointment.
Seven points from the final three games of the season would have been enough to secure Liverpool a first league title in 24 years. All the momentum was with them. But as the Reds found to their cost at Selhurst Park, momentum can be a fickle beast indeed.
There might have seemed little to fear when Damien Delaney wound up for an optimistic effort from distance with a little over 10 minutes remaining. But when his shot deflected off Glen Johnson and beyond Simon Mignolet, that should have triggered something in the visitors.
"They've not transferred their thinking," said Gary Neville in the Sky Sports studio. "That's when you need your back-four to be tight." Instead, Johnson and Jon Flanagan retained the width and Liverpool continued to chase a fourth goal and a forlorn hope of turning around an improbable deficit on Manchester City in terms of goal difference.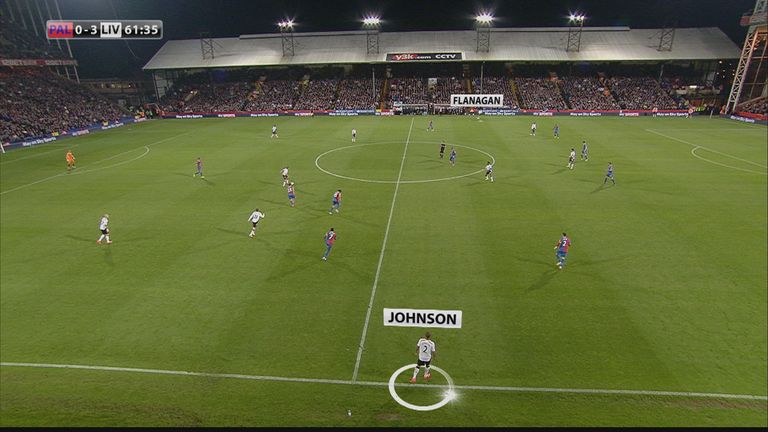 Both centre-backs went up for a corner with Martin Skrtel even opting for a square pass across the edge of the area after retrieving the initial cross. There were opportunities for both Philippe Coutinho and Johnson to commit cynical fouls in the opposition half and prevent the counter-attack – instead Johnson allowed Yannick Bolasie to drive past him with pace and purpose.
"It's a rule," said Neville. "You don't quicken up the attack. Glen Johnson dives in. All of a sudden you've lost control of the attack and everyone is panicking." In the ensuing confusion, Flanagan failed to get tight enough to Dwight Gayle and the striker calmly side-footed past Mignolet to set up the dramatic finish. From that point, they were unable to control the Palace onslaught.
Inevitability
The home crowd were whipped into a frenzy and it wasn't just the Liverpool full-backs exacerbating the situation either. "Those two centre-backs are a problem," added Neville. "Once it went to 3-2 it was an inevitability. There was just too much happening. They needed support. They were struggling. They were just retreating and they're asking to be hit."
Skrtel and Mamadou Sakho have kept just one clean sheet in 17 appearances together this season and they did little to restore calm in the back-line late on. Skrtel made the curious decision to get caught between Gayle and Glenn Murray for the former's equaliser, with neither Sakho nor Johnson getting across in support to cut out the obvious danger.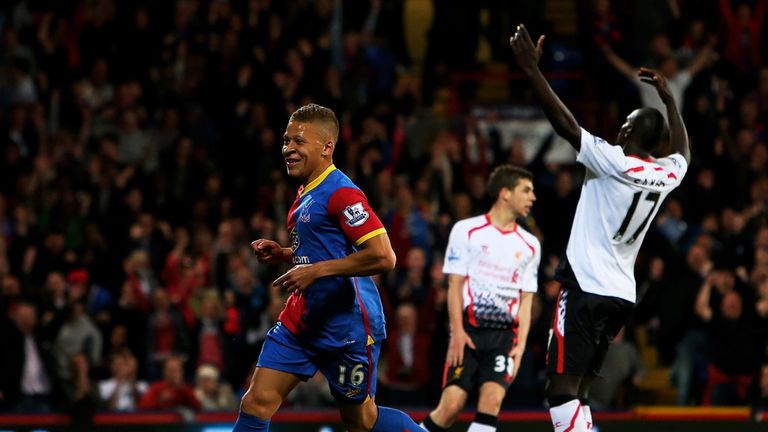 So what could Rodgers have done to prevent it? In truth, it requires better leadership on the pitch if a team is come through those tricky moments. However, by his own acknowledgement, the warning signs were already there. "The decision-making under pressure has to improve," he told reporters after the game. "I've seen that before, not just tonight."
Perhaps it was the Norwich game that Rodgers had in mind. After all, this wasn't the first time that Liverpool have conceded late goals and his side were a little fortunate to leave Carrow Road with a 3-2 win after looking comfortable at half time. Only Fulham, Newcastle, Cardiff, Sunderland and West Ham have conceded more goals in the final 15 minutes of matches.
'Carried away'
There were seven of those minutes between Palace's second and third goals and more forthright action from the touchline might have provided the help that was so desperately needed. "We had Daniel Agger warming up because we wanted to block the sides but then we concede the goal for 3-3," added Rodgers. "Maybe we just got carried away."
They weren't the only ones. This team captured the imagination of the club's vast fan-base in recent months. Eleven consecutive wins in which the team scored an incredible 37 goals will do that. Anfield on Sunday will host a Liverpool that has thrilled us all over the course of the season. One win needed for their record number of victories in a Premier League campaign. One goal needed to reach 100 for the season.
"It's going to be a great celebration of what we've achieved," said Rodgers when speaking before kick-off on Monday evening. In a sense, that Newcastle game really ought to be. But after this capitulation, it will surely now be a celebration tinged with considerable regret about what might have been.