Manchester United v Liverpool: Key battles
With England's two most successful clubs set to face off in the International Champions Cup final in Miami, Sam Drury looks at where the game may be won and lost...
Last Updated: 04/08/14 5:18pm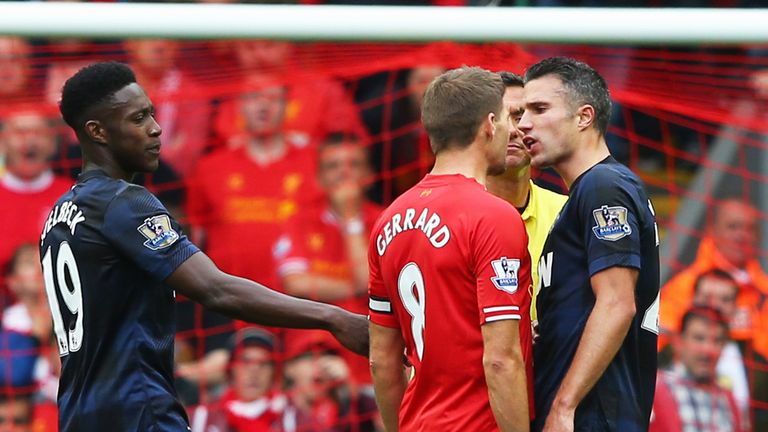 Liverpool and Manchester United are set to lock horns in Miami in the early hours of Tuesday morning in the final of the International Champions Cup.
It may essentially be a pre-season friendly but things are rarely very amicable when these two meet and that could lead to a far more meaningful test of both sides' mettle and a chance to see where these two giants of English football are really up to with the start of the Premier League less than two weeks away.
It promises to be as intriguing as any 'friendly' can be and with that in mind we look at five things that are worth watching out for at the Sun Life Stadium….
Gerrard v Mata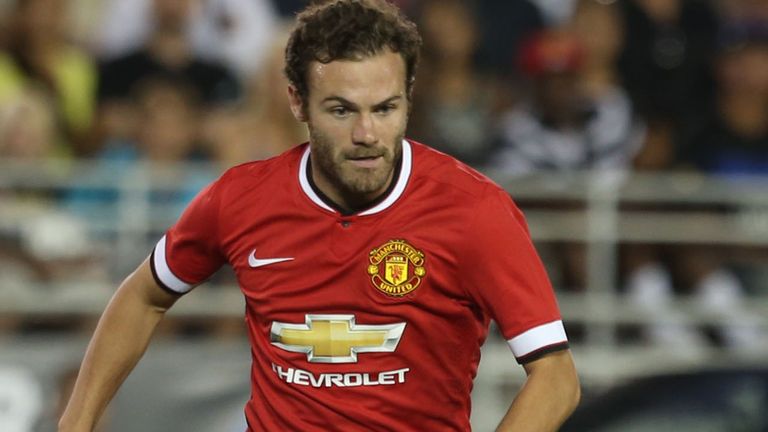 The two no 8's both switched position during the second half of last season with very different results. While Gerrard was often excelling as a deep lying midfield for Liverpool during their title charge, Mata was played wide on the right as David Moyes' United stuttered to a seventh place finish.
So it is little surprise that one of the first things Louis Van Gaal has done since taking over at Old Trafford is to move United's £37m playmaker back to his favoured central position, behind the strikers. Gerrard, meanwhile, has been retained in his deeper role and as such the duo will be in direct competition in Miami, and, for all the praise the Liverpool skipper received towards the back end of 2013/14, questions still remain over his suitability for the position defensively.
The former England captain's talent has never been in doubt. Over the years his pace, power and technique have all shone through but his discipline and positioning have often been less convincing. Last season proved that, bar 45 minutes against Chelsea, he was now more than capable of playing in a more disciplined manner, choosing the right option more often than not and resisting the urge to charge forward to join attacks, opting to hang back and protect his defence.
Positionally, however, Gerrard remains suspect. A prime example being at Anfield against Manchester City last season where David Silva ran the show for much of the second half. Gerrard was unable to get near him as the Spaniard found space time and again. Of course, Silva is one of the very best in the business but Mata is not far off and if the United man is allowed time and space to pick passes in the final third of the pitch Liverpool will be in trouble. It will be up to Gerrard to stop him.
Liverpool threat down the flanks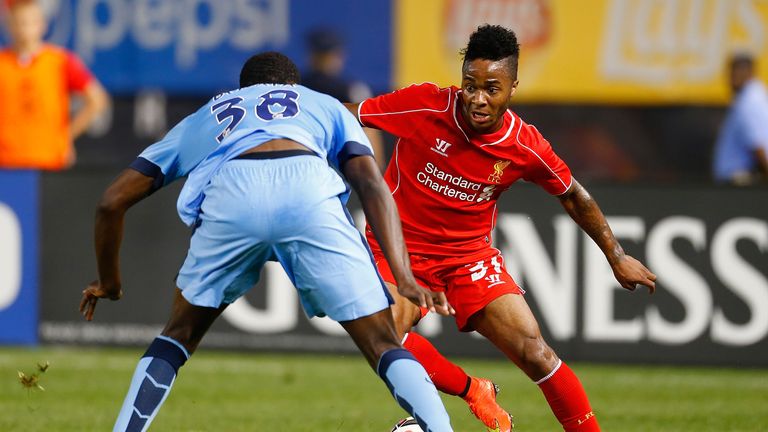 One of the biggest reasons for optimism for Liverpool fans in the month since Luis Suarez left the club has been Raheem Sterling. The 19-year-old enjoyed a brilliant six months at Anfield at the end of the season and followed it up by coming away from England's disastrous World Cup campaign with his record enhanced – quite an achievement.
He has picked up where he left off in the Reds pre-season outings and the prospect of one of Europe's brightest young talents stepping up another level again has Kopites excited. So too does the form of another young winger, Jordan Ibe. The 18-year-old has impressed with his speed, strength and direct running with the ball. Against Van Gaal's side tonight it is quite possibly that the teenage duo will line-up on either wing for Liverpool.
There has been plenty written about the 3-5-2 or 3-4-1-2 that Van Gaal has introduced at United and it appears to be working very well for them so far. However, one of the weaknesses of the system is down the flanks and the risk of teams doubling up on you, as Liverpool know themselves having adopted a similar shape at times last season.
With the pace of Sterling and Ibe it is an area that Liverpool may well try to exploit and as well as Ashley Young and Antonio Valencia have done as wing-backs so far, both are better known for their attacking prowess than they are for their defensive solidity. Indeed, whoever starts in the wing-back positions for United can expect a busy night.
New boys do battle in midfield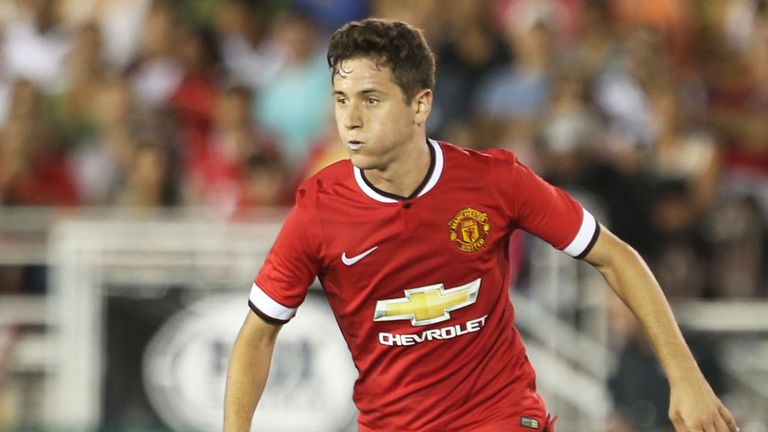 The centre of midfield is where games are so often won and lost. Barely a half goes by without talk of 'the battle to control the midfield.' This game will be no different, but the men doing battle may well be.
Ander Herrera has swapped San Mamés for Salford and so far seems to be quite enjoying himself at the heart of United's midfield. A technically gifted player with a slight frame, he is likely to be the man tasked with making the team tick in Michael Carrick's absence.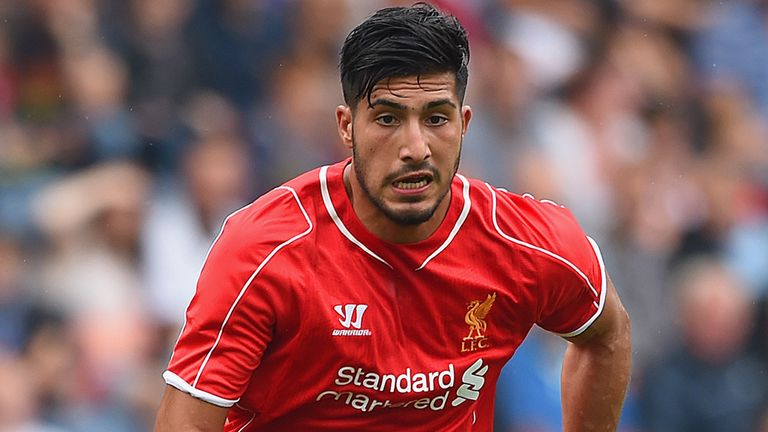 Opposite him will be Liverpool new boy Emre Can. The German powerhouse has arrived from Bayer Leverkusen and quickly shown why he is so highly rated on the continent. At 20 he is still very raw but his boundless energy and impressive strength are matched by a decent passing range and surprising fleet-footedness.
It will be a contrast in styles and both men will be keen to impress in their first outing against the old enemy from down the East Lancs Road.
Can Lambert come to life?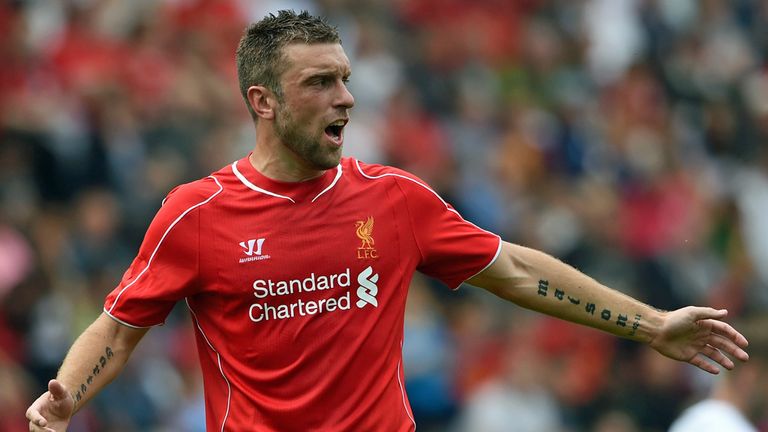 One thing you can be sure to hear during the commentary tonight is the 'fairy-tale story' of Rickie Lambert. We all know it by now and it is a fantastic story. The problem is, it doesn't matter how inspiring Lambert's journey from Liverpool to Macclesfield back to Liverpool (via a beetroot factory) may be if he doesn't perform for his boyhood club.
Brendan Rodgers has made it clear that Lambert was brought in for football reasons, not sentimental ones, and although it may only be pre-season, so far he has yet to deliver. The former Southampton striker has actually played like he is in a dreamworld so far, seemingly still struggling to believe that it is real.
With Lambert as Liverpool's only fit senior striker at the moment, he needs to snap out of it, and quickly, for both his and Liverpool's sake. He missed a glorious opportunity to open his account against AC Milan as his penalty was comfortably saved.
Perhaps the chance to score against Liverpool's great rivals will spark him in to life. After all, it would add to an already great story.
Rodgers v Van Gaal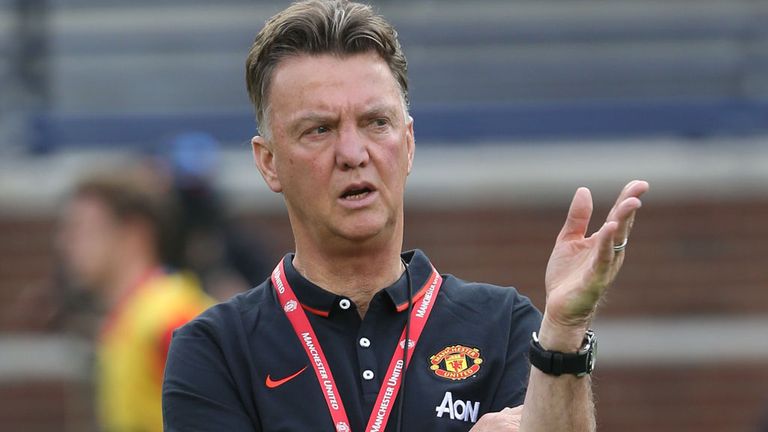 Brendan Rodgers and Louis Van Gaal will come face to face for the first time in this match but it could all have been so different. When Liverpool will looking to replace Kenny Dalglish in 2012, the owners were keen on a continental style structure and had reportedly lined up Van Gaal as Sporting Director, with the Dutchman keen to take up the role.
Rodgers had other ideas and made it clear he wouldn't work with a Sporting Director or any Director of Football type. So when Rodgers took over as manager, the plan was scrapped.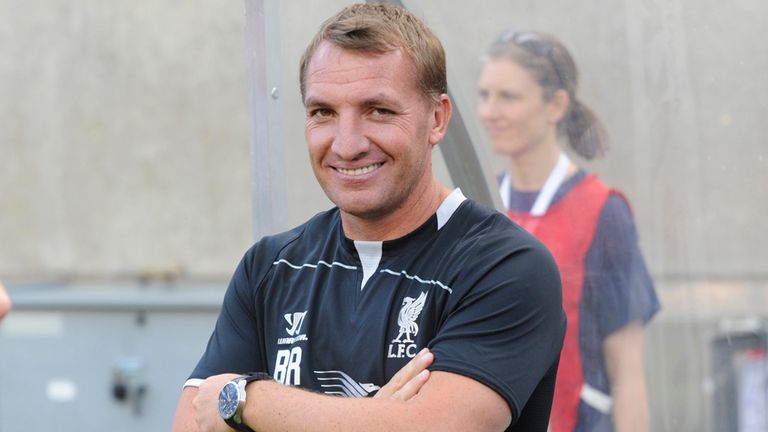 Two years on and Rodgers can argue to have been correct in wanting things done his way given the resurgence of Liverpool under his leadership. Van Gaal now has a similar task in Manchester.
Tactically both men have shown themselves to be flexible but it seems unlikely that either will opt to spring a surprise for this match. However, neither manager will want to lose and hand their opponent any sort of psychological advantage heading into the new season.
It will be interesting to see who gains the upper hand. Perhaps there is more riding on this game than people think?