Premier League: West Ham United legend Sir Geoff Hurst is backing Sam Allardyce as the right man for the job
With Sam Allardyce perceived to be under pressure to keep his job, the support of a West Ham hero is likely to be more than welcome. Adam Bate spoke to Sir Geoff Hurst to get his views on the situation at Upton Park and found the legendary striker in characteristically optimistic mood...
By Adam Bate
Last Updated: 14/08/14 10:26am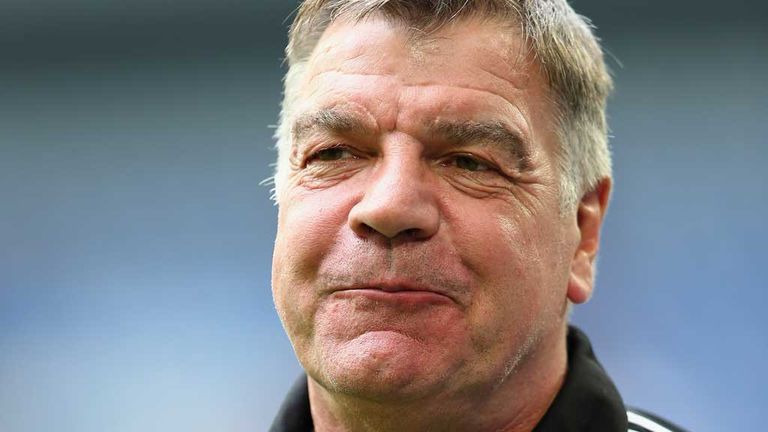 While Sir Geoff Hurst would never be one to admit it, sometimes it's not easy being a national treasure.
England's hat-trick hero from the 1966 World Cup has recounted his memories of that day so often that it must feel like some sort of warped Groundhog Day where, rather than get to live the best day of his life again, he is instead destined to live the rest of his live talking about it.
So when speaking to Hurst at an FA community day at the weekend, it's perhaps understandable why there's a particularly perkiness to his voice when the subject turns to his beloved West Ham United. And Hurst is not shy of an opinion on the matter.
For someone so upbeat, it must be a source of dismay that there is so much negativity surrounding West Ham before the season has even begun. Every bookmaker in the land has Hammers boss Sam Allardyce as a short-odds favourite to be the next manager to leave his post. It's a view that this West Ham legend cannot accept.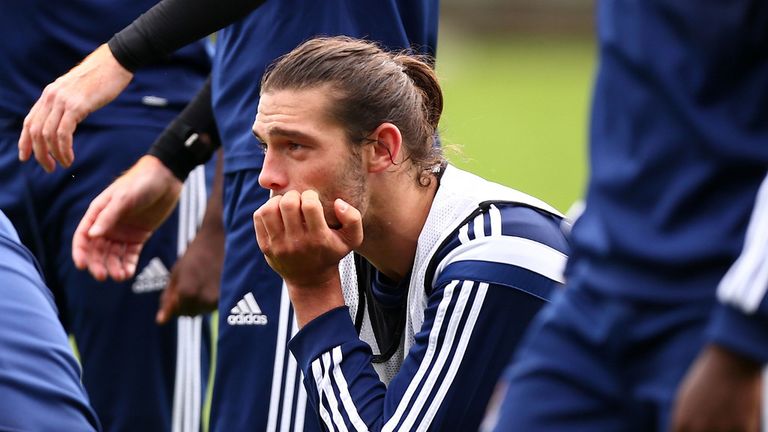 "It's crazy that there's pressure on Sam Allardyce before the season has started but that's football," Hurst tells Sky Sports. "They haven't had a particularly good pre-season but that doesn't necessarily mean anything. Down the years at West Ham, we have had good results after not doing well in pre-season and we've had poor years after making a good start so it doesn't mean a lot.
"They've had a bit of a blow with Andy Carroll getting injured. They missed him badly last year and I think some of the struggles were down to the fact that the guy didn't play. When he got fit towards the end of the season we picked up some good results and got ourselves out of trouble.
"I'm very much in the camp of wanting to keep Sam Allardyce. We need to improve the team, there's no doubt about that. He hasn't got a great side but the way I see it if he can keep us mid-table then that's a fantastic job."
If the bookies are to be believed, that's a view not necessarily shared by everyone in the West Ham board room let alone among supporters and having endured three separate sequences of five games without a win by Boxing Day of last season, the awkward atmosphere is not without cause.
Sanguine
But Hurst is sanguine about the situation and feels such runs of form are an inevitability for the majority of clubs in the Premier League. "You have to appreciate that once you take out the top five or six sides, the rest of the league do go on these poor runs from time to time," he adds.
"Every club has those periods of four or five games where they only pick up one or two points. But when Sam Allardyce went through that period he turned it around and got manager of the month in February. He's got that experience of working under pressure.
"So I'm very much for the continuity of keeping him there. It makes sense to me. He's made a couple of signings so we need to see how they fit in and they're still in the market for another striker to replace Andy Carroll."
The stakes are particularly high at West Ham with the Irons preparing to move into the Olympic Stadium in time for the start of the 2016/17 season. It's a move that adds a sense of urgency to the club's need to establish themselves as settled within the top flight.
"It's important to us with two seasons to go now that we're still around in the Premier League when we go into the new stadium," says Hurst. "It's vitally important that we're doing well when we move into that fantastic new ground as it's a major thing for us."
Whatever happens in that regard, the club's record post-war goalscorer sees a bright future. For Hurst, it's the only way. "I'm always optimistic," he adds. "There's been so much negativity in recent years surrounding football clubs with people looking on the negative side. I'm a positive person and I think West Ham are going to have a good season.
"That's the only way us fans can look at the club." Forty-two years after leaving Upton Park and Sir Geoff is still thinking like a fan.
McDonald's Director of Football Sir Geoff Hurst joined kids at Longlane JFC in South London on Saturday to celebrate the work of FA Charter Standard clubs at a McDonald's and FA Community Football Day. For more info visit www.McDonalds.co.uk/betterplay