Saints saviours?
With Southampton set to face Liverpool on Sunday, Sam Drury assesses the players they have brought in to replace the trio of ex-Saints who have made the move to Merseyside...
Last Updated: 15/08/14 3:15pm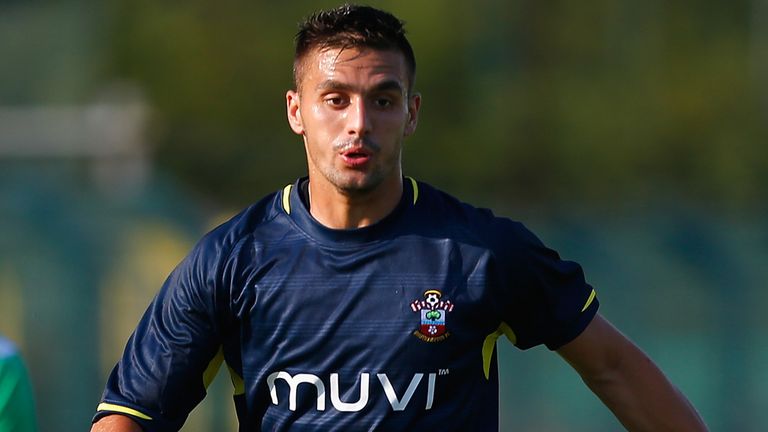 It was always going to happen. As random as the fixture generator may be, it came as no surprise when it was announced that Liverpool would face Southampton on the opening weekend of the season.
Rickie Lambert had completed the move to his boyhood club a couple of weeks earlier, the deal to take Adam Lallana to Merseyside was already at the 'when' rather than 'if' stage and rumours that Dejan Lovren was Brendan Rodgers' first choice defensive target were gathering pace.
Liverpool versus Southampton. You could have put your mortgage on it.
So'ton major departures
Rickie Lambert (Liverpool)
Adam Lallana (Liverpool)
Luke Shaw (Man Utd)
Calum Chambers (Arsenal)
Dejan Lovren (Liverpool)
And so it transpired. As did the transfers of Lallana and Lovren to Anfield, adding extra spice to the Super Sunday fixture between two of last season's most entertaining sides.
As it turns out only one of the former Saints trio is likely to start the game. Lallana is out injured and Lambert looks likely to have to make do with a place on the bench, leaving Lovren as the man set to take the full brunt of the visiting supporters' frustration.
However, while much of the focus has been on Liverpool and how they have left Southampton with a threadbare squad, the Saints have quietly been going about the business of replacing their departed stars.
There is no doubt that Ronald Koeman has been given a daunting task. The former Dutch international joined a club that finished eighth last season playing an exciting brand of football with a host of talented home-grown players.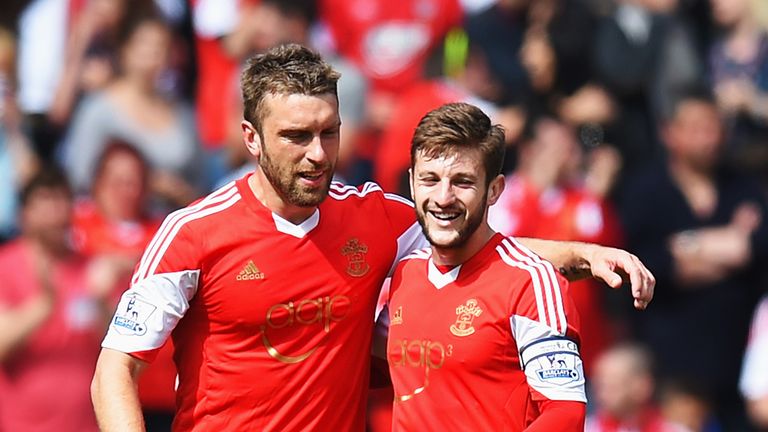 On the face of it, not a bad situation to arrive in to. However, the departure of five players, all of whom played a significant part in the success of the previous campaign, with a sixth out injured for at least the first two months of the season changes the landscape somewhat.
As such, the way in which Koeman has gone about what is essentially a rebuilding job has been rather impressive. He has identified targets and the Saints hierarchy have seemingly wasted little time in delivering them.
The departure of Lallana is the one that those outside of St Mary's believe will most hurt Southampton. After all the 26-year-old was the club captain, had been a key component of the side that worked its way up from League One to the Premier League and scored nine league goals and provided six from midfield last season.
He will be a hard act to follow, but having received £23m for the England international, Koeman opted to buy from a market he knows well. Dušan Tadic was the man chosen, joining from Twente for a little under £11m. The midfielder was one of the stars of Eredivisie in Koeman's time as Feyenoord manager, creating comfortably more chances (133) than any other player in the league last season.
His reputation in the Netherlands is well established and his total of 16 goals and 14 assists in 2013/14 was enough to convince Koeman, it is the fans he must now prove himself to. Predominantly playing from the left, as Lallana often did, Tadic is a flair player, a playmaker and someone who has the potential to really excite Saints fans.
It was back to the Netherlands for Koeman's replacement for Lambert as well and this time a player the manager knows extremely well. Graziano Pellè scored 50 goals in two seasons for Feyenoord, with the Southampton boss in charge of the Rotterdam club for much of that time.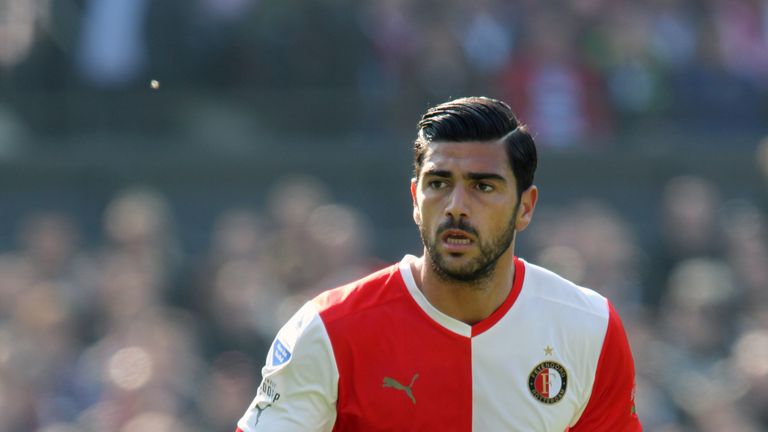 The striker was secured for a fee of £8m, twice what Lambert was sold for but, given the Italian is three years his junior and that the combined cost of Pellè and Tadic is still less than the money they received for Lallana alone, Southampton will have no complaints.
The comparisons with the former Southampton No. 7 have already begun with both men having to wait until relatively late on in their careers to make their mark. Indeed, before his move to Feyenoord, Pellè had managed just 32 career goals. Koeman though was able to get the best out of the towering, but technically efficient front man and he had almost doubled that total in a single season.
He was so strong on the ball – keeping hold of it and bringing his midfielders and wingers into the game. His heading was excellent
Martin Haar on Graziano Pelle
"When they played the ball to Graziano Pellè, nobody in the Dutch league could take it off him," AZ Alkmaar assistant manager Martin Haar, who was at the club during the forward's spell, told the Guardian.
"He was so strong on the ball – keeping hold of it and bringing his midfielders and wingers into the game. His heading was excellent."
That sounds rather familiar, does it not?
Despite such promising spells in the Netherlands, a quick look at past imports from the country shows that success in the Eredivisie is no guarantee of success in England. For every Ruud van Nistelrooy there is a Mateja Kezman, for every Luis Suarez an Alfonso Alves.
How well the new boys adapt will be crucial to how this season pans out for the South Coast club, but on paper they appear well suited to filling the sizeable boots of Lallana and Lambert and capable of causing problems for Lovren at Anfield on Sunday.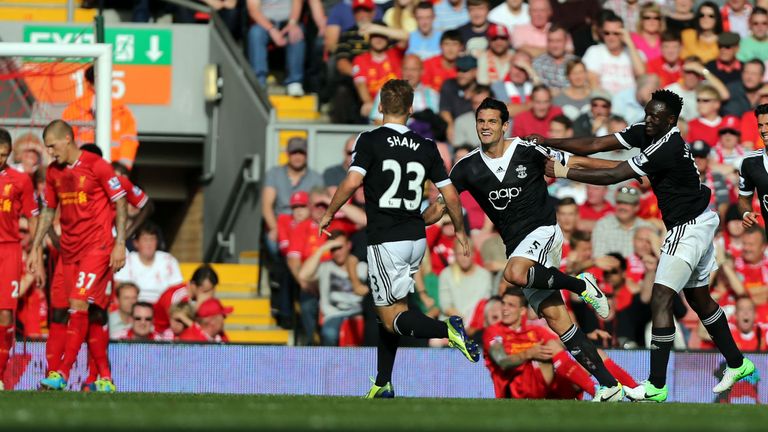 It is Lovren's replacement, however, who could have been the busiest of the new signings at Anfield. However, centre-back Florin Gardos only completed his move to St Mary's on Thursday and a minor injury means he is not in contention for the trip to Merseyside.
It would certainly have been a baptism of fire considering the attacking talent Liverpool are set to have on show, even without the departed Suarez, and the Southampton backline could be in for a hectic afternoon
Everybody knows the big names and the big players, but it's always more difficult to find one who's not so well known
Ronald Koeman
Gardos though will be forced to wait for his debut but, at 25, he appears to be very much a like for like replacement for Lovren. Still young enough that there is room for improvement, but experienced enough to be considered a signing for the here and now.
Whether he can reach the standard set by his predecessor in the early part of last season in particular, only time will tell. The step up from Romanian football to the Premier League is even more pronounced than from the Dutch top flight and he will need to adapt quickly.
At Steaua Bucharest he has experienced European football and he is a Romanian international so Southampton will hope that that will help to make the transition that bit simpler.
Based on his new manager's comments though, it is not just the fans who won't have seen much of the defender, who is also capable of playing the holding role in midfield.
"Everybody knows the big names and the big players, but it's always more difficult to find one who's not so well known," the Dutchman told the club's official website. "The information the club has given to me about him has been very good."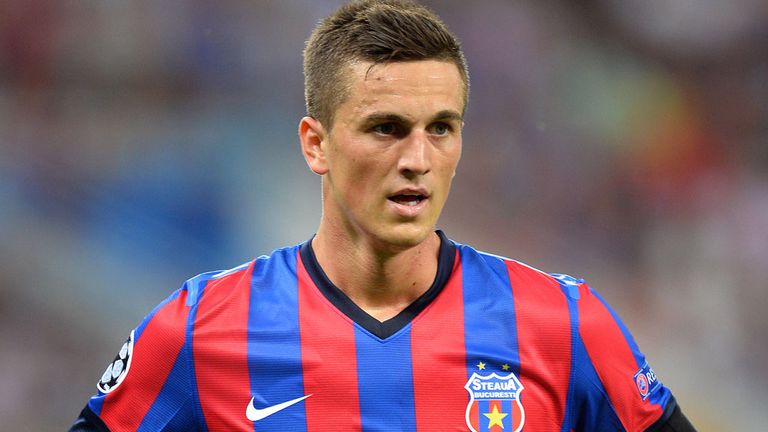 Likenesses to Tottenham's Vlad Chiriches have been noted with the new Southampton defender at one stage considered to be the bigger prospect during their time together for Steaua. His compatriot may have overtaken him since then, but with his move to England now complete Gardos is in hot pursuit.
It is another potentially risky signing, but once again the reported fee of around £6m is just over a quarter of what they received for Lovren and having made such a healthy profit in such a short space of time from the Croatian – who this time last year was snubbed by a host of top clubs – the club will feel it is a risk they can afford to take.
It is also a risk they will feel they have had to take as well considering the number of high profile departures from the club and so far the players they have brought in look like they could prove to be very shrewd additions.
Whether they can gel quickly enough to provide an upset at Anfield for the second year running this weekend remains to be seen. It will be a very tough ask and with another famous footballing quirk on hand to provide a convenient narrative, perhaps the safe bet is on one of Lovren or Lambert finding the back of the net?