Premier League: Cesc Fabregas's creativity in Chelsea's midfield might be the final piece in Jose Mourinho's jigsaw
Chelsea recovered from a goal down to Burnley on Monday Night Football to secure a comfortable 3-1 win in which Cesc Fabregas was involved in all three goals. Adam Bate argues that for all the talk of a striker, the Spanish midfielder can also give Chelsea something very different...
Last Updated: 20/08/14 4:36pm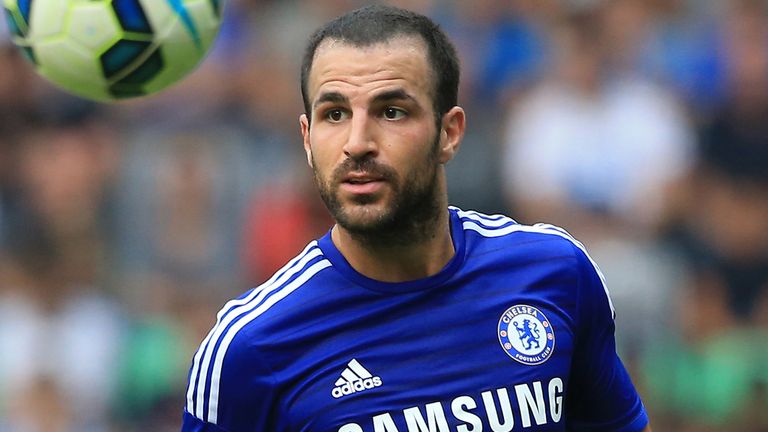 After so much had been written about Chelsea's striker problems last season, the way Diego Costa rammed home his first goal at Turf Moor served as a stunning punctuation mark. A full stop has been punched on that phase in the development of this Chelsea team. The page can be turned.
However, there was a more subtle difference in the Chelsea team that saw off Burnley on Monday night that was nevertheless no more difficult to spot. The sight of Cesc Fabregas prompting and probing in midfield threatens to transform this Chelsea side into an altogether more impressive outfit.
Of course, the striker issue was the most overt of concerns and had to be addressed. How could it not be when Demba Ba and Fernando Torres managed five Premier League goals apiece last season and the bench of the bunch – Samuel Eto'o – didn't register once away from Stamford Bridge. But there was always a suspicion that the limitations of Chelsea's attacking play were apparent even before the ball reached the 18-yard box.
It wasn't merely that quality chances were being missed. After all, Eto'o's movement inside the area remains high quality. It was that ideas seemed to be lacking. When denied space in which to counter-attack, the approach involved lots of stroking the ball from side to side before sending crosses into the centre of merely hoping for a moment of magic from Eden Hazard.
Those line-breaking passes, the ability to see and execute a forward pass that takes opponents out of the game, were missing. These are the types of passes that make a difference and against deep and congested defences that sort of delivery has to come quickly in order to be effective. In that respect, Burnley always looked likely to provide an intriguing case study for this new-look Chelsea team.
Before the game, Gary Neville and Jamie Carragher in the Sky Sports studio had compared the trip to Turf Moor to the challenge of facing Crystal Palace. It made sense as Chelsea would be up against a well-organised team determined to remain compact. But there was a key difference here and it was in the personnel of Jose Mourinho's line-up.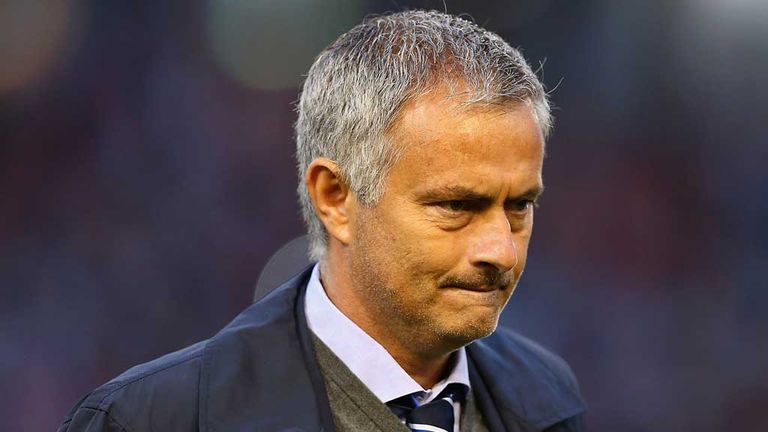 For the defeat at Palace in March, Mourinho had started with David Luiz and Frank Lampard alongside Nemanja Matic. Both Luiz and Lampard are comfortable on the ball but they are not necessarily players likely to find that penetrative pass at speed. On Monday, Chelsea had that capability in abundance. This was the Cesc Fabregas effect.
It was there for the first goal. Burnley were defending the danger zone but found themselves sucked in so narrow that the awareness of Fabregas left them vulnerable. A pass in the opposite direction to the way he was facing, flicked with the back of his heel into the path of Branislav Ivanovic, was too good. Ivanovic's pass eventually found its way to Costa for the striker to blast home.
It was there for the sublime second too. With everyone in the stadium expecting Fabregas to take a swing at goal from Ivanovic's centre, instead the Spaniard's training kicked in – a professional lifetime spent schooled at Arsenal and Barcelona. He went for the extra pass and within two touches the ball was in the back of the net courtesy of Andre Schurrle. Chelsea were ahead.
Frank Lampard, the enduring Chelsea hero whose name was still chanted by the visiting fans at Burnley, would surely have shot. He'd probably have scored too. But there could hardly have been a better example of a player showing what a club has been missing than Fabregas's act of taking a very different decision.
Gus Poyet spoke of Sunderland's willingness to put bodies in the way of shots after his team's win at Stamford Bridge last season – Mourinho's first and only Premier League defeat at Stamford Bridge. Against Lampard it might've worked. Against Fabregas they'd have looked as foolish as firemen rushing to the wrong fire.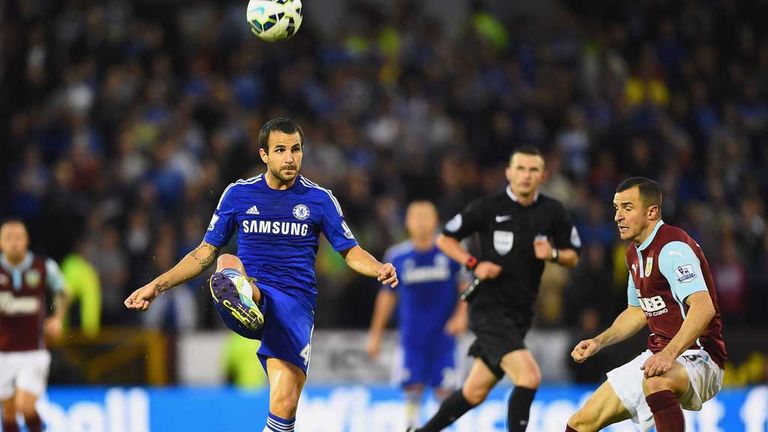 By the time the midfielder whipped in the cross for the third goal the point had been more than made. Fabregas had his second direct assist of the game and thus became the first man to get two assists so far this season as well as one of only two – with Stevan Jovetic – to have played two successful through-balls in the opening round of fixtures. It earned him the champagne.
"You gave Cesc the man of the match and I completely agree," Mourinho told Sky Sports afterwards. "He was the maestro and controlled the tempo of the game with Matic. He dictated the speed and intensity of the game. We need that kind of midfielder that dictates the intensity in the centre."
It should be no surprise that Mourinho knew what was needed. It was missing last season and now it's here. The partnership between Fabregas and Matic might even have the potential for greatness, given this is a pairing that between them can cover just about the complete range of skills that any midfield could possibly want.
And that just about sums up this Chelsea side right now - pace and skill in the wide areas, power in defence and attack, and now greater creativity in the centre of midfield. "They can hurt you in many different ways," said Burnley boss Sean Dyche. In Cesc Fabregas, Mourinho's Chelsea have just found another way.