Football Expert & Columnist
Jamie Carragher: Man City slight favourites at home against Liverpool
Pundit says Man Utd will get much-need points at Sunderland, looks at Hull and Stoke
Last Updated: 22/08/14 8:52am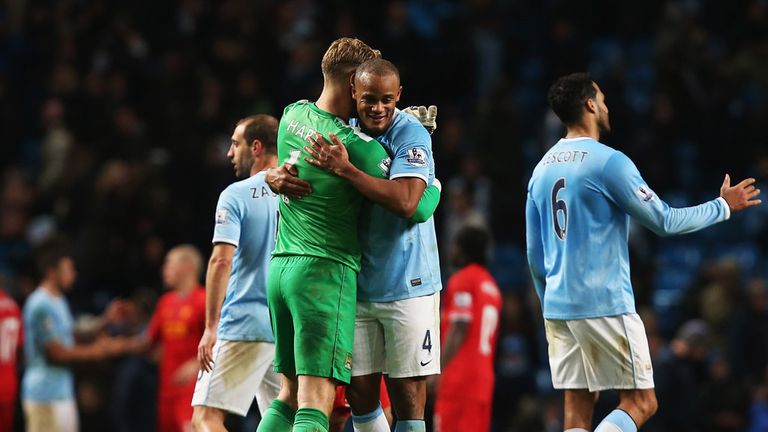 Sky Sports pundit Jamie Carragher will be right here each week to cast his expert eye over the forthcoming Premier League games.
The Liverpool legend will have his say on the teams, players, managers and stories surrounding Sky's live weekend fixtures – and in this column he looks at the clubs that will be on show on Super Sunday and Monday Night Football.
So read on for his thoughts on Liverpool's trip to Manchester City, plus why Manchester United need points quickly and what Stoke can expect away at Hull…
You said on Monday Night Football that Liverpool looked a little bit below-par in their first game against Southampton. Do you expect an improved performance on Monday night?
CARRA SAYS: Early on a lot of teams have looked a little bit laboured – just look at the pre-seasons most teams have been through and the fact it's a World Cup year doesn't help either. It might take a few weeks for teams to get up and running and to find a bit of sharpness, but the important thing for any team, especially those at the top, is to get those results. I felt Arsenal were similar to Liverpool in their first game, Chelsea were outstanding at Burnley and Man City just did enough. They got in front against Newcastle and never really looked in danger.
What are you expecting from the game and what chance are you giving your former team of coming out on top?
CARRA SAYS: It's a great game for us on Monday. It was the two top teams of last season, even though Chelsea ran them both close for the title. I think the game of the season from last season was the game at Anfield, which finished 3-2 to Liverpool and it put the title in Liverpool's hands – but then City came back, so fair play to them. That was the game of the season and hopefully we can have a bit more of that.
You'd have to fancy Man City because they are the home team. Last season Liverpool put on a great performance at the Etihad and should have got something from the game. Raheem Sterling had a goal ruled out and the goals they conceded were poor and they lost 2-1. That was a tight game, which could have gone either way and you would expect the same again – but you would always have to favour the home team.
Manchester United travel to Sunderland on Super Sunday and there will be pressure on them to bounce back after last week's defeat to Swansea. How do you think they will respond?
CARRA SAYS: It's a massive game for Manchester United, who will be desperate to get points on the board. There has been a lot of talk this week about their signings because of the home defeat to Swansea and that will be ramped up again, no doubt if they don't get the right result against Sunderland. Another defeat would focus all the media attention on who they are going to buy and that could affect the players who are there. They need to get something from the next two games because, as with all teams, you don't want to go into the international break with no points or only one point on the board. It creates big pressure for when you came back. I would expect them to get a result up there, either a win or a draw.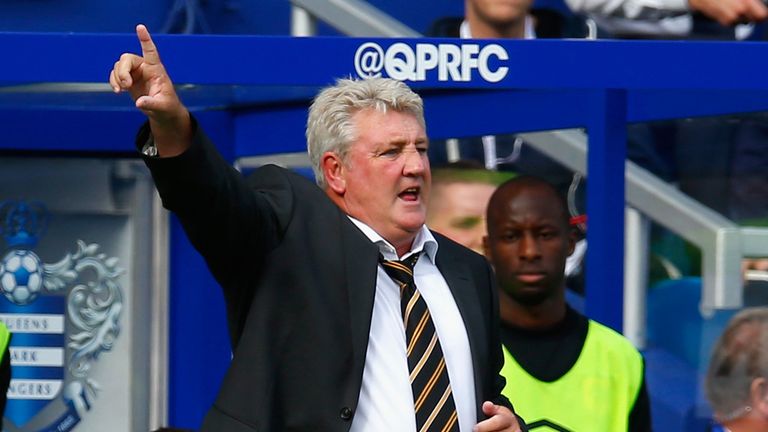 Hull play Stoke in the other Super Sunday game. Steve Bruce was one of the managers of the season last year, reaching the FA Cup Final. Do you think he can pick up where he left off?
CARRA SAYS: I think so. He always gets players in that make you think 'that's a good signing' and Hull always seem to sign the right players. They made a great start at QPR last week because to win an away game in the first game in the Premier League is always difficult. It doesn't matter that they were playing a promoted club because any away game on the opening weekend is very difficult. They have three points on the board, but they have to maximise that now in their home games before the international break.
Playing in Europe may have an effect on them this season though. Do the teams near the bottom have the squad to cope with playing in Europe? However, no club would turn Europe down, especially a team like Hull who haven't been there before and you don't know when they will get there again. It's a great thing for the club, but as the season goes on you don't know how it will impact on them. It affected Newcastle quite badly two seasons ago and that is always a worry.
What are you expecting from this game against Stoke on Super Sunday then?
CARRA SAYS: Well, Mark Hughes had a good season last season in terms of where they finished in the table, but they had a disappointing start, losing at home to Villa. Nobody would have expected that, so this is a tough game now because everyone is desperate top get some points on the board before the international break. After losing at home then we may see Mark Hughes change things around. Bojan scored a few goals for them in pre-season but now he has to show he can do it in the Premier League.
I could see the game being a draw, maybe a 1-1. Stoke will be desperate to get some points on the board and will make it as difficult as possible. With it being Hull's first home game in the Premier League they will want to make sure they don't lose.
See Hull v Stoke and Sunderland v Manchester United live on Super Sunday from 12.30pm on Sky Sports 1. Manchester City v Liverpool is live on Monday Night Football from 7pm on Sky Sports 1.