The Fantasy Football Club: Former West Ham man Trevor Sinclair picks #One2Eleven
Ex-winger's team features Becks, a gazelle and a madcap Italian...
Last Updated: 23/08/14 12:25pm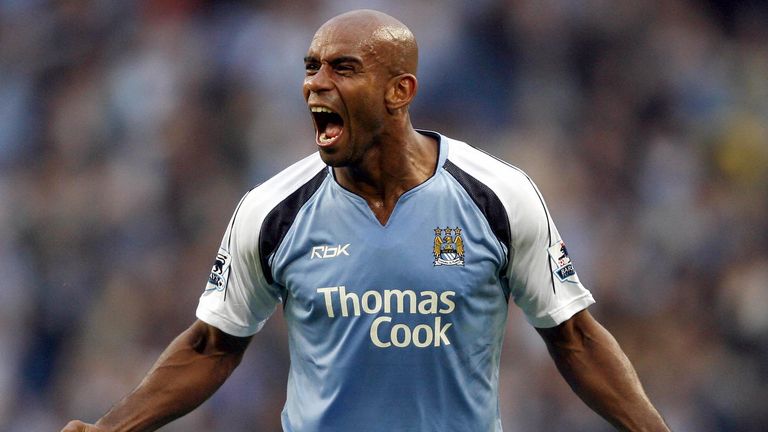 The onetime winger, who now serves as assistant manager at non-League side Lancaster City, picked a "colossus" and a "Rolls Royce" at the back, and a "genius" in midfield, but who did he plump for up top?
Read the words below to find out...
GOALKEEPER: David James
TREVOR SAYS: He had a period where he wasn't quite as good but when I played with him at West Ham and Man City he was phenomenal. I played with some great 'keepers, though, and David Seaman and Shaka Hislop are unlucky to miss out.
FULL-BACKS: David Bardsley and Ashley Cole
TREVOR SAYS: Bardsley was a gazelle who glided up and down the pitch and didn't seem bothered by anyone. His distribution was great, his positional play was brilliant and he was so fit, so he just edges out Glen Johnson and Andy Impey for the right-back position. As for Ashley, when I played in front of him in the 2002 World Cup he dealt with Cafu really well and you only have to look at what he's done in the game for so long to see he is a phenomenal player. He is the best left-back of my generation and should have been at the 2014 World Cup.
CENTRE-BACKS: Sol Campbell and Rio Ferdinand
TREVOR SAYS: Sol was an absolute colossus, a gentle giant who defended for his life and had everything, while Rio, the Rolls Royce, has to go alongside him. I came across Rio as a kid at West Ham and he was mind-blowing. You knew he was a worldie and I am just surprised he didn't go abroad and play at a giant club like Barcelona or Real Madrid.
MIDFIELD: David Beckham, Paul Scholes, Frank Lampard, Shaun Wright-Phillips
TREVOR SAYS: I think Beckham was underrated. My mates always used to say: 'Get tight to him' but he would whip in a cross, it would be 1-0 and you'd think how did that happen? But when he wasn't the best, Scholesy was. He was a genius who was four or five steps ahead of everyone else. Lampard has restricted ability - he is not rapid and you wouldn't say he was dynamic - but he is so effective, keeps possession, scores goals and never gets injured. He makes the most of everything and I was blessed to play with him. Wright-Phillips, meanwhile, was unbelievable. He could run past people like they weren't there and it's a shame he hasn't been able to recapture his Man City form.
STRIKERS: Paolo Di Canio and Les Ferdinand
TREVOR SAYS: Paolo was amazing and made an alright West Ham team good. He'd act like an idiot in training sometimes but you put up with it because of what he produced on a Saturday. Sir Les, meanwhile, someone I idolised at QPR, needs no introduction.