Eden Hazard: Chelsea star tells Tubes he wants to win the lot this season
Belgian talks Costa, Mourinho, his brother and more...
Last Updated: 26/08/14 4:43pm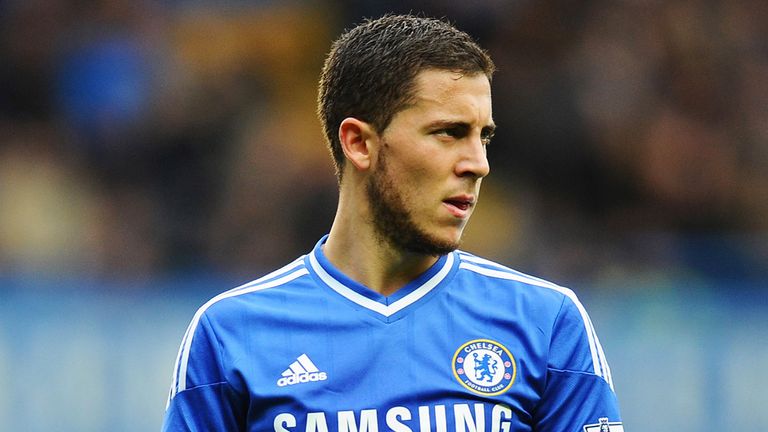 Eden Hazard got the Tubes treatment on Soccer AM, with our man asking Chelsea's Belgian superstar all sorts of questions.
And the 23-year-old – who now dons the Stamford Bridge side's No 10 jersey, a shirt formerly worn by the likes of Mark Hughes, Joe Cole and Juan Mata – gave some entertaining answers.
So read on to see what Hazard is aiming to win this season, why he is dubious about the age of the Blues' new big-money signing Diego Costa, how Jose Mourinho cracks him up in training, and why he is better than his brother, Thorgan...
Eden on… Chelsea
"I was injured at the end of last season a little bit but it was a pretty good year for me. It was sad when we lost the Champions League semi-final [to Atletico Madrid] and now I want it to be better. We are hopefully going to win the Premier League, the Champions League – and the World Cup!"
Eden on… the win over Burnley and his club's new recruits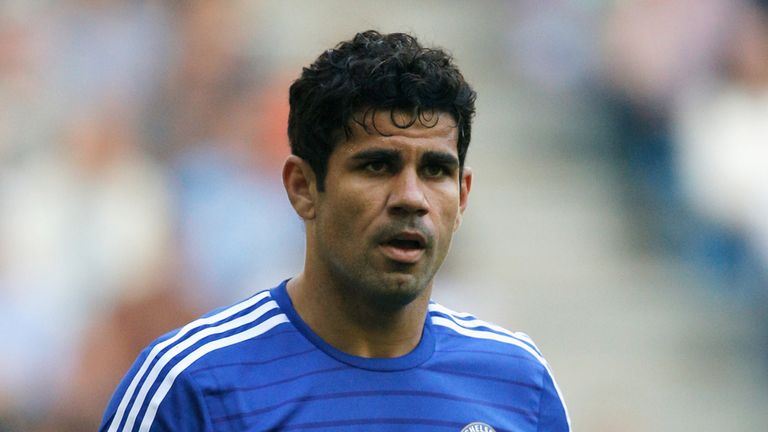 "We are looking very good. We played very well against Burnley and the new signings, Diego Costa and Cesc Fabregas did very well, too. Costa looks old so I will ask him if he really is 25, even though he doesn't speak English yet!"
Eden on… Jose's language skills
"Jose is a very good man who wants to win in everything in life so it is a pleasure to play for him. He appears serious on camera but he makes a lot of jokes in training and when he speaks French it is very funny. It's okay but not perfect, like my English!"
Eden on… wanting to win the Ballon d'Or
"I am a long distance from that at the moment because there are better players than me, but maybe next season…"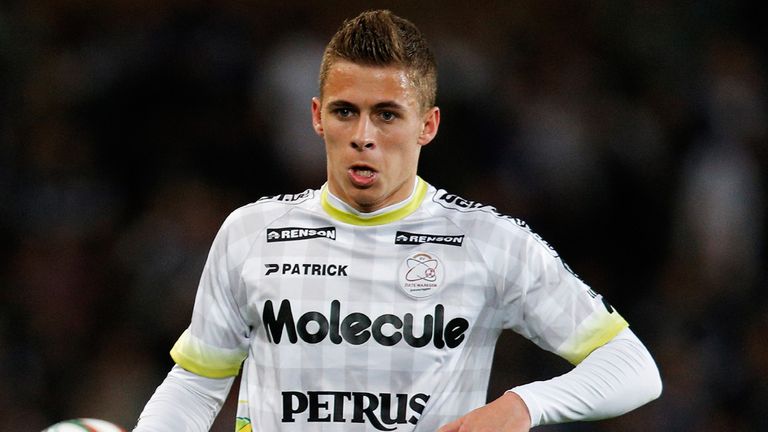 Eden on… his brother, Thorgan
"I hope one day I can play with him, whether at Chelsea or the national team. When we were young he tried to take the ball off me but he couldn't because I was too fast! I am better."
Eden on… Belgium's best things
"French fries, chocolate – and Eden Hazard!"
Watch Soccer AM every Saturday to see who Tubes catches up with next...