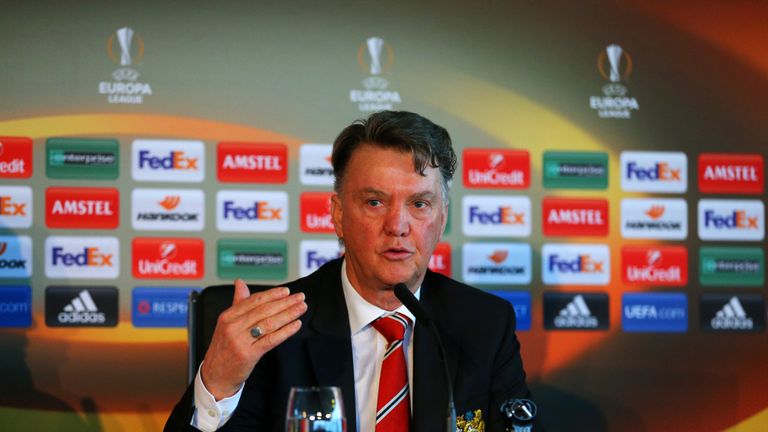 Louis van Gaal believes the prospect of Champions League qualification makes Manchester United's last-16 Europa League tie with Liverpool on Thursday 'even bigger' than usual.
United and Liverpool are meeting in UEFA's second-tier club competition - their first ever meeting in Europe - but with both sides outside of the Premier League's top four, winning the Europa League offers an alternative route of qualifying for Europe's elite competition next season.
United suffered a 1-0 defeat at West Brom on Sunday and Van Gaal conceded United's disappointing domestic form has placed added pressure on his team to advance past their bitter local rivals and into the last eight.
"You have to win - there is no difference [with it being a Cup competition]," Van Gaal said. "United and Liverpool is always a big game.
"It's historical and even bigger now because both teams are fighting for a Champions League place."
Central defender Chris Smalling returned from injury for Sunday's defeat at The Hawthorns and is hoping the emotion of the occasion will inspire United to bounce back from that defeat with a win at Anfield.
"It's a game we all look forward to and one in which we need to stand up and be counted," Smalling said, speaking at the pre-match press conference alongside Van Gaal.
"When you step over that white line emotion drives you on and hopefully brings out a performance in you."
Van Gaal was asked whether United and Liverpool - two teams who have won eight European Cups between them - meeting in the Europa League was a sign of how far both clubs have fallen, but the Dutchman angrily dismissed the suggestion.
Van Gaal said: "I noticed that you have a negative view [of the Europa League in England], but against teams like Midtjylland there were how many fans? 58,000.
"The fans of Manchester United are appreciating it. How many fans do you think we'll have against Liverpool, I think maybe 75,000.
"I think also Liverpool is sold out, so that's what I have to say, it's very important for both teams and the fans are liking to see the duel between us."
One positive sign for Van Gaal heading into the game is his impeccable record against Liverpool as United manager.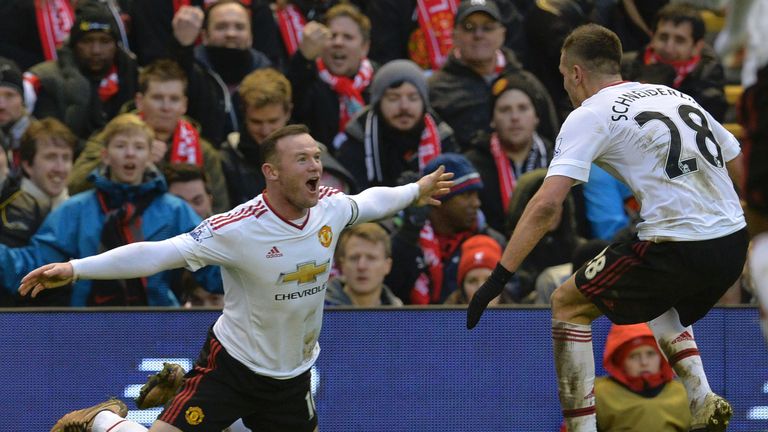 The 64-year-old has won all four of his games against Liverpool, including two at Anfield, but he was keen to play down what a fifth consecutive victory would mean when asked about it.
"When you are writing that, it is much more difficult for my players to win the fifth battle against them so don't write it," Van Gaal said.
"It's curious we have beaten Liverpool so many times under me, but it's good for me as the appreciation is higher from the fans."
Van Gaal confirmed full-back Antonio Valencia will be fit enough to take a place on the bench but German midfielder Bastian Schweinsteiger will not feature in the match-day squad despite returning to training earlier this week.