Jose Mourinho says Manchester United players were too relaxed in warm-up
Last Updated: 17/02/17 9:44am
Jose Mourinho had a feeling Manchester United would start slowly against St Etienne because his players "lacked focus" in the warm-up.
Zlatan Ibrahimovic scored a hat-trick at Old Trafford as United beat their Ligue 1 opponents 3-0 to take control of their Europa League last-32 tie.
But Mourinho was unhappy by his side's poor first half, adding they were fortunate to reach half-time in front.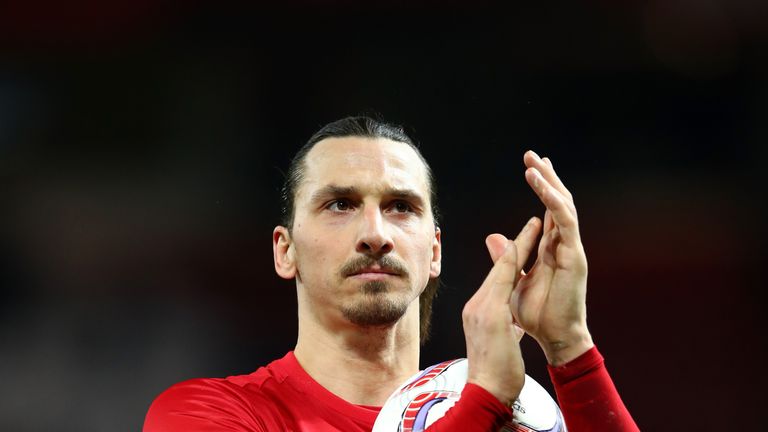 Ibrahimovic's deflected free-kick had given them the lead but only after a sloppy backpass by Eric Bailly presented Romain Hamouma with the game's first opportunity inside three minutes.
Despite not registering their first shot until the 30th minute, St Etienne had 11 attempts before the break, the most by an opponent at Old Trafford in the first half since Athletic Bilbao had 13 in March 2013.
"I had the feeling immediately in the dressing room," Mourinho said. "Too noisy, too funny, too relaxed.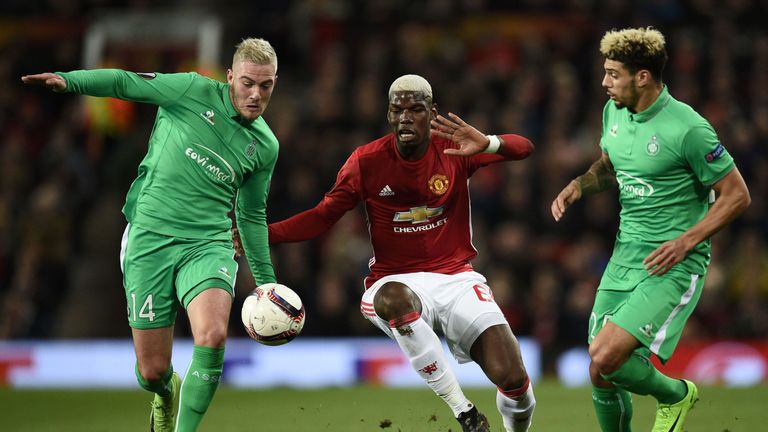 "My assistants had the feeling in the warm-up with some of the guys not really focused on getting the right adrenaline in their bodies.
"The game started and the first thing we did was a backpass to a striker to be face-to-face with Sergio [Romero].
"A lack of concentration and when you don't have it, it's difficult to recover so the first half was hard and even myself on the touchline I felt that was difficult, the communication.
"I needed half-time so we were lucky, yes, to be winning at half-time 1-0. The second half was a different story and a different result."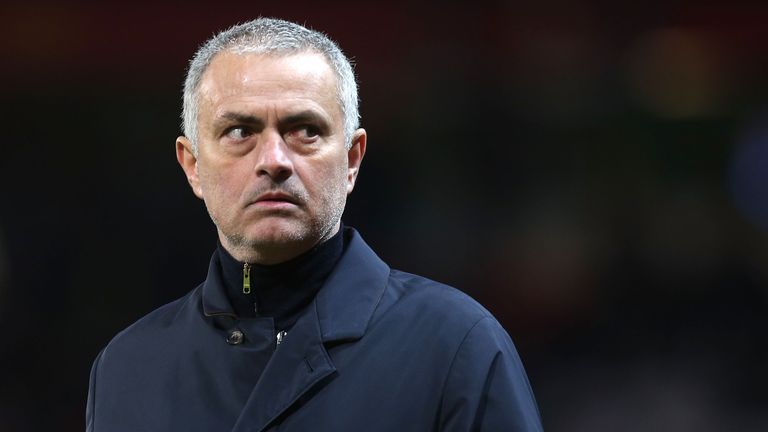 Put to him that the attitude might be down to the fact it was the Europa League rather than the Champions League, Mourinho said: "I know Champions League is the competition everyone wants to play, everyone wants to win, I know that.
"But we don't play Champions League, we play Europa League.
"I think in the first half, it was too relaxed. Then, St Etienne were in the game with the right attitude and intensity, and they created problems.
"We don't play Champions League, so if that is the case I would prefer to play in the Europa League than be at home watching TV. So I think with the players it is the same."
Mourinho did stress the second half was "a different story" and said of the match overall: "To score three goals and not concede in the first leg at home, it's always a good result - it is not over, but it is a good result."