Marouane Fellaini's goal against Basel shows why he is still needed
Last Updated: 13/09/17 8:32am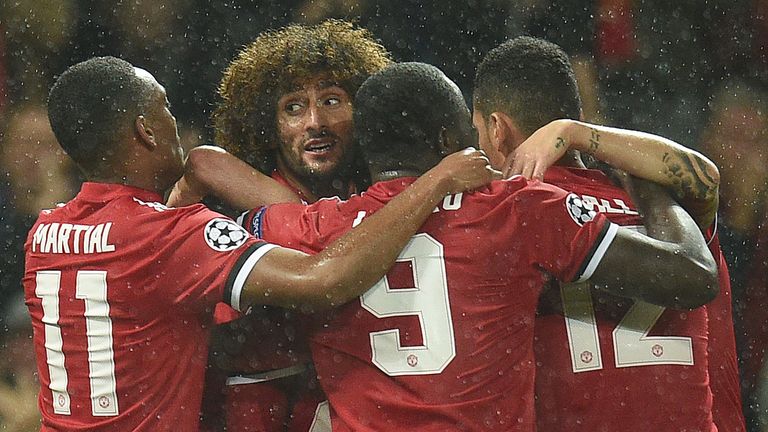 Marouane Fellaini showed why there is still a role for him in this Manchester United squad in the club's 3-0 Champions League win over Basel, writes Adam Bate.
"I need him." Those were Jose Mourinho's words about Marouane Fellaini even before Manchester United's Champions League return against Basel on Tuesday evening. It did not take long for the midfielder to show why, coming off the bench following Paul Pogba's early injury to score the game's opening goal in United's 3-0 win at Old Trafford.
There was more to Fellaini's night than the goal. He even introduced some uncharacteristic subtlety to his game with one second half back-heel to Juan Mata. A presence in the middle of the park, he was there to help out Nemanja Matic when his team-mate lost possession in a dangerous area late on and even crossed for Marcus Rashford to complete the scoring.
On a night when Romelu Lukaku marked the occasion of his first Champions League appearance with a goal, the striker was not the only one of his countrymen to get off the mark in the competition proper. But as Mourinho's praise had hinted, not everyone of a United persuasion has been convinced of the ongoing merits of this particular Belgian.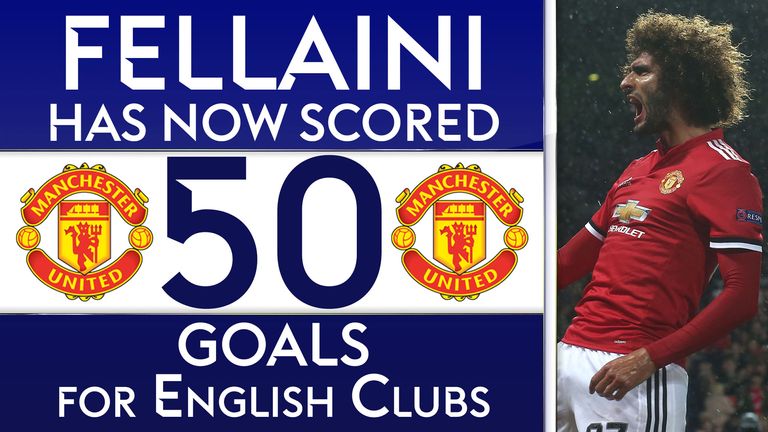 Fellaini had come to be begrudgingly acknowledged as a necessary instrument in United's transition. But he is still seen by some as a player best left as a symbol of the club's fallow period than a key figure in the future prosperity now anticipated. And yet, with a tweak of Pogba's hamstring and a nod to the bench, here he was again, turning a game his side's way.
There were roars of approval as he turned away from danger in midfield early in the second half, while a clever turn in the box to wriggle free and set up Anthony Martial at the near post foreshadowed his role in the third goal. Most of all, of course, there was his powerful header for the opener. It was just the sort of moment that Mourinho had missed at Stoke.
"He's an important player for me - a lot more important than you can imagine," he had said of Fellaini in the wake of that 1-1 draw on Saturday. He had wanted more height at his disposal. At the very least, he wanted the option of using it. "I feel weaker without Fellaini in my squad," he explained. "It doesn't matter if it is on the pitch or on the bench."
Pogba's injury could mean that Fellaini is needed from the start on Sunday and that means a date with his former club Everton. It is now four years since he made the move down the M62 and well over three since the man who brought him there departed. But it is more apparent than ever that there remains a role at Manchester United for Marouane Fellaini.