Ferguson admits big fear
Sir Alex Ferguson admits that getting a bad decision against Chelsea this weekend is a 'big fear'.
Last Updated: 07/05/11 9:17am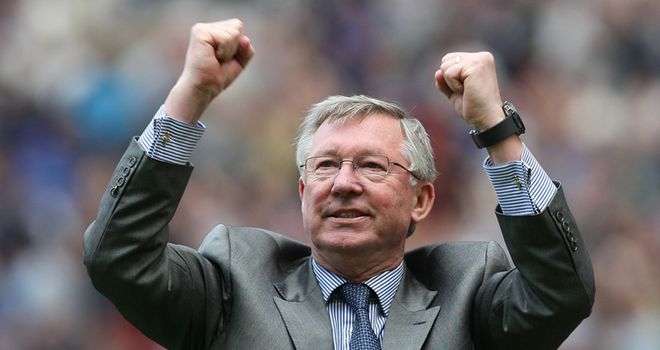 Sir Alex Ferguson admits that getting a bad decision against Chelsea this weekend is a 'big fear', but the Manchester United manager is pleased Howard Webb will be refereeing.
Ferguson received a five-match ban for his attack on Martin Atkinson over his handling of the first Premier League game between United and Chelsea in March.
In a game which the United boss felt triggered Chelsea's impressive recent form, Atkinson did not spot a foul by David Luiz that should have brought the Brazilian's dismissal, then awarded the Blues a debatable penalty for Chris Smalling's foul on Yury Zhirkov.
It forms part of what Ferguson feels is a catalogue of key calls that have gone against his team, even though there are a number of examples of United benefiting.
One such occurrence came in January, when Liverpool's Ryan Babel posted a mocked-up picture of Webb on Twitter after an FA Cup third round tie at Old Trafford when the World Cup final referee awarded United a soft penalty and sent off Steven Gerrard.
"We are getting the best referee, there is no doubt about that," Ferguson said. "But (getting a bad decision) is definitely our big fear.
History
"We have the players to do it all right. We just hope it's our turn for a little bit of luck."
Meanwhile, Ferguson has confirmed a record 19th league title would be an important step in the history of United.
Ferguson is confident victory over Chelsea on Sunday will ensure his side finish top, even though they would require a further point from the final two games against Blackburn and Blackpool to complete the task.
If they manage it, United would then overtake Liverpool as the most successful team in English club football.
As the score stood at 18-7 to the Merseysiders when Ferguson won the first of his championships in 1993, the Scot could allow himself a moment of satisfaction.
He does not quite assess the situation that way and instead he feels the 19th title is a matter for United as a whole rather than the individuals who currently comprise it.
"Personally, it doesn't mean anything at all," he said. "It's more for the history of the club that it is important.
"It's like with the European Cup. There is the history of Real Madrid and AC Milan and then there's another bracket - Liverpool, Ajax and Bayern Munich. We should definitely be in there as well."