Date set for title parade
Man Utd have revealed that they will hold a victory parade on 30th May to celebrate their title win.
Last Updated: 14/05/11 6:59pm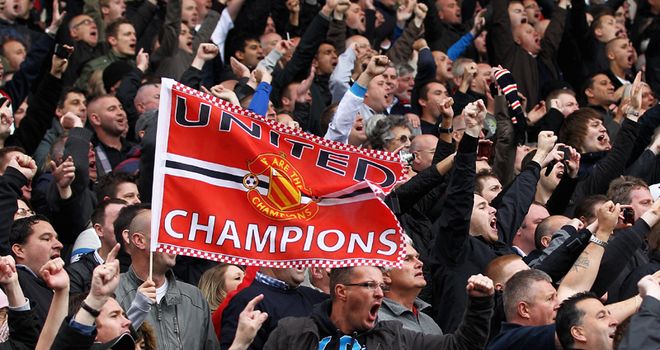 Manchester United have revealed that they will hold a victory parade on 30th May to celebrate their Premier League title win.
The Red Devils went to North West rivals Blackburn on Saturday knowing that a point would be enough to wrap up a record-breaking 19th top flight crown.
That is precisely what they took from a visit to Ewood Park, with Wayne Rooney converting from the spot to secure a 1-1 draw.
United are keen for their supporters to get involved in the celebrations to mark an historic campaign and will hold an open-top bus parade through the streets of Manchester.
As the event will take place two days after the UEFA Champions League, there is also a chance that United will have European silverware on show - as they are due to meet Barcelona at Wembley on 28th May.
Illustrious history
Chief executive David Gill has revealed that the club has been inundated with pleas from fans for a parade and he feels that it is a perfect way to honour this season's achievements.
"Breaking the record of league title wins is a big day in the club's illustrious history," he said.
"We have received many letters and e-mails from fans encouraging us to hold a public celebration of that achievement and we believe this is a fitting way to mark it."
The local council are also happy for a parade to be held, with Sir Richard Leese, leader of Manchester City Council, saying: "Manchester United winning their 19th top flight title is a remarkable and historic achievement.
"We're sure fans will come out in their droves to celebrate and acclaim their heroes and that 30th May will be a memorable day for the whole city."