Vidic delays celebrations
Nemanja Vidic says Man Utd have put their title celebrations on ice until the Champions League is decided.
Last Updated: 24/05/11 4:41pm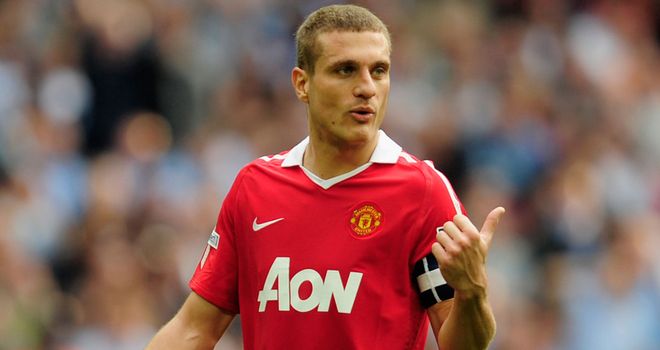 Nemanja Vidic says Manchester United have put their title celebrations on ice until the UEFA Champions League is decided.
Vidic captained United to a record 19th league trophy this season, which was sealed with a game to spare at Blackburn on 14th May.
But with their European decider against Barcelona looming at Wembley on Saturday evening, the defender insists any festivities have been put on the backburner.
He told Sky Sports News: "As well as the trophy at Old Trafford, the final is always at the back of your mind.
"We haven't really had time to celebrate, we always think about the game that's coming.
"Obviously it's the biggest game of the season. It's a big, big game."
Expectations
Serbia international Vidic expects United to be better prepared to face Barca this time around following their defeat to the Spanish giants in the Rome final two years ago.
He added: "If you look at the differences between the team we played that time and now, I think in a way their playing is the same.
"We can prepare ourselves in terms of that. But we should also prepare ourselves (in terms of) how we should attack and how we are going to score.
"We have to prepare the best we can. I think we have time for that."