United skipper demands respect
Nemanja Vidic feels Man Utd need to be shown more respect in the build-up to the Champions League final.
Last Updated: 24/05/11 5:09pm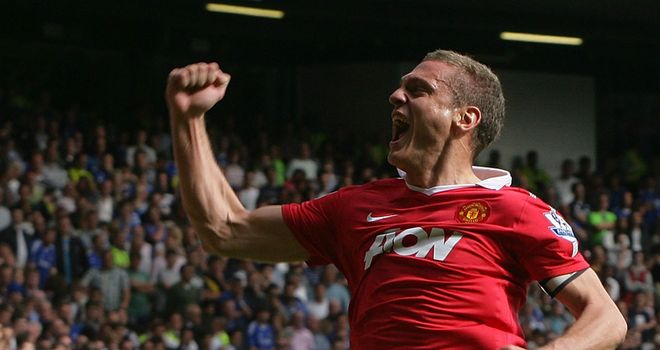 Nemanja Vidic feels Manchester United need to be shown more respect in the build-up to the UEFA Champions League final.
Much of the talk ahead of Saturday's showdown with Barcelona at Wembley has been dominated by talk of their meeting in the final in Rome two years ago when the Red Devils were comprehensively outplayed by the Catalan club.
In addition, there have been questions about the quality of this particular United vintage, which bring unflattering comparisons with the Catalans, who boast arguably the world's best player, Lionel Messi, in their ranks, as well as Spain stars Xavi and Andres Iniesta.
For Vidic, the assessments are getting a little wearing and the United skipper said: "There should be some respect for us.
"Barcelona are favourites for this game. We are fine with that. They are a good team and they play some good football.
"But we are not a club that has won nothing over the years. We are Manchester United.
"In the last five years we have won four titles and this will be our third Champions League final. I believe we can win."
Big matches
Concentration is going to be hugely important as United attempt to stop Barca's close passing game without conceding a succession of free-kicks in dangerous positions and Vidic is adamant it can be done.
"We have played so many big matches over the years and we can use that experience," he said.
"We will have to be prepared, physically, mentally and also tactically for the biggest game of the season.
"Sometimes you win, sometimes you lose. When you lose a final, it is not the feeling you want to have, especially when you lose to someone like that.
"We are not thinking about any revenge or justice. We just want to prove we are a good team and try to win that trophy."