Fergie - Picking team not easy
Sir Alex Ferguson admits it will not be easy to leave players out of the Man Utd squad to face Barcelona.
Last Updated: 25/05/11 10:17am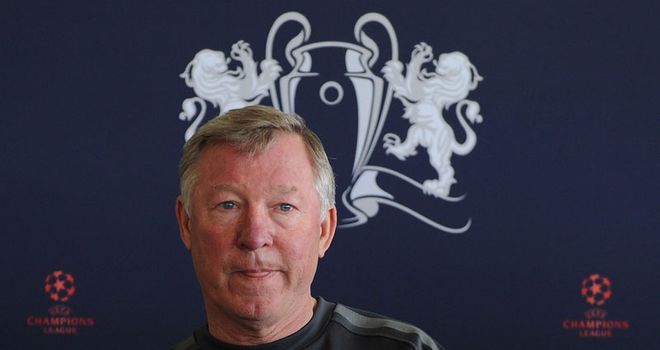 Sir Alex Ferguson admits it is not going to be easy to leave players out of the Manchester United squad to face Barcelona.
United are hoping to avenge a 2009 UEFA Champions League final defeat by Barcelona when the two European giants meet at Wembley on Saturday.
Ferguson is finalising his team for the showdown and is preparing himself for the difficult task of informing some players they will not be involved.
The likes of Darren Fletcher, Michael Owen and Darron Gibson could all miss out on places on the substitutes' bench and Ferguson acknowledged he faces a thankless task.
Human side
"It is not easy picking a team because you are dealing with the human side of the game," said Ferguson.
"Players have worked ever so hard for the team all season and it has been a squad game for us anyway. Unfortunately there is one person who has to tell them and that is me.
"It is not an easy job but it has to be done because we want to win the game. They all understand that.
"I pick the team for the right reasons and I pick the substitutes for the right reasons as well."
Meanwhile, Ferguson feels the tribal nature of English football will ensure United do not receive the unqualified backing of 'home' supporters against Barca.
"In 1968, everybody was behind United, even in Scotland because of the links with Sir Matt Busby," Ferguson recalled. "I was one of them. It was a fantastic feat.
"To lose most of his team in 1958 (in the Munich air disaster), then rebuild it to win the trophy 10 years later was incredible.
"When Celtic won the European Cup in 1967, I was with the Scotland team in Hong Kong. But I know from my part of Glasgow everybody was behind Celtic because it was an incredible achievement for Jock Stein to build a team of players, all Scottish, from within 20 miles of each other.
"It is a different story with United. We are in a country with a lot of tribalism, so you will never get unilateral support. But that is not a problem for us."