Nani - I'm ready to start
Nani is feeling in good form as he waits to learn if he will start for Manchester United against Barcelona.
Last Updated: 27/05/11 2:53pm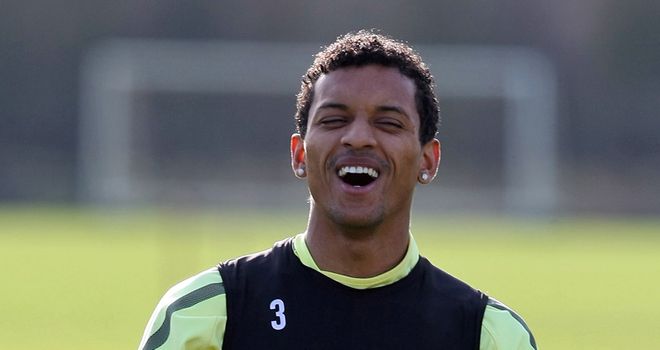 Nani has revealed he is feeling in good form as he waits to learn if he will be picked for Manchester United's UEFA Champions League final with Barcelona.
The Portuguese winger was named United's Players' Player of the Year and topped the Premier League assists charts this season.
However, he is sweating on his place for Saturday's Wembley showdown, with Antonio Valencia and Park Ji-sung tipped to take the wide berths.
The 24-year-old is eager to be involved against Barcelona and is waiting for Sir Alex Ferguson's decision on the starting line-up.
No pressure
"There is no pressure on me," said Nani. "I know my quality. I know what I have been doing for my team-mates.
"The manager knows what he is doing. I have played every game.
"Antonio is just starting now. He has played a couple of games because I needed a rest.
"Now I am feeling very good so we will let the manager decide. Whatever team he picks, I just hope we win."
The former Sporting Lisbon youngster started both the 2008 and 2009 Champions League finals on the bench, but is confident he is the man to unhinge Barcelona.
"I have played against Argentina and Spain and always done well," he said. "Barcelona's football is the same and the players are the same.
"I like to play against teams who play that way. It is good for me.
"I feel happy because I know when I play against those players, it will go right."
Nani was also happy to have his contribution to United's season recognised by his team-mates after he scooped their Player of the Year accolade.
He continued: "That meant a lot to me. It means the people who work with me know what I am doing every day, during training and matches, and recognise my contribution for the team.
"That makes me happy. It is more important than any trophy from the fans or the league."