Fergie - No revenge motive
Sir Alex Ferguson insists revenge will not be on his Man United players' minds when they meet Barcelona.
Last Updated: 27/05/11 9:05pm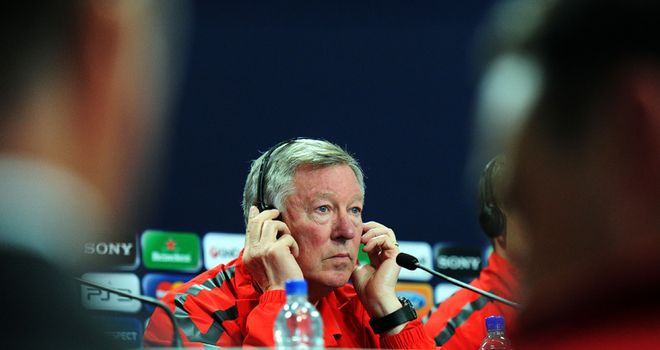 Sir Alex Ferguson insists revenge will not be on the minds of his Manchester United players when they meet Barcelona in the UEFA Champions League final.
Ferguson's men face the Catalan giants at Wembley on Saturday evening having suffered defeat to the same opponents in the 2009 final in Rome.
But the manager is adamant the chance for retribution will not be a motivating factor when the two European heavyweights collide.
"This game is not a matter of revenge," he said.
"It was a matter of our own personal pride that we lost the game on that particular occasion. Therefore we are very focused this time."
Underdogs
Despite Barca being favourites to lift the trophy at Wembley, Ferguson is confident United can rise to the occasion.
"According to the bookmakers we are underdogs. That doesn't really matter to us to be honest," he said.
"Anybody going into a game of this nature doesn't care what the betting is or what the experts say because of your preparation and what the players can add to what we are telling them.
"The belief factor, the tactics and various things like that do not matter.
"It is what happens on the pitch and we go out there with a genuine chance."
Ferguson knows Saturday's showdown will be massive spectacle, adding: "Wembley is still a symbol.
"You know when you come here it is for a big reason. There is none bigger than tomorrow."