Fergie sees MLS growth
Sir Alex Ferguson can eventually see the MLS being made up of four divisions.
Last Updated: 12/07/11 9:35am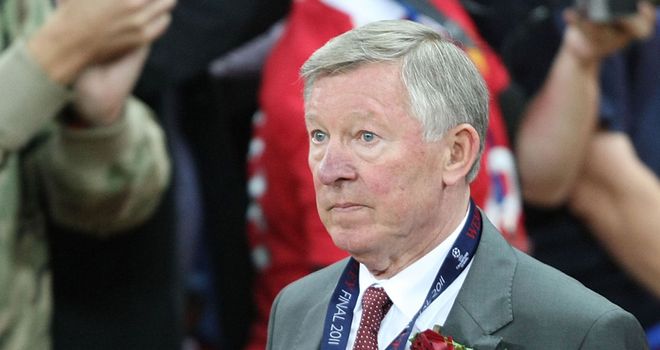 Manchester United manager Sir Alex Ferguson can eventually see the MLS being made up of four divisions, such are the rapid strides being made in the United States.
Football is very much a game on the up in the States - in stark contrast to the state of the game when United embarked on their first commercial tour of the country eight years ago.
The Red Devils tackle New England Revolution in a pre-season friendly on Wednesday and Ferguson knows his team face tough examinations even though three of United's five matches this summer involve teams drawn from the domestic league.
In two years' time the MLS will confirm a 19th franchise, which is tipped to mark the return of the legendary New York Cosmos and, if growth continues, he sees no reason why they should stop there.
Possibilities
"I always thought the problem would be the size of the country," explained Ferguson. "Travelling from Boston to Los Angeles is a long haul.
"But in Brazil they have two leagues. They could easily do that in the United States if it takes off and they got more clubs involved.
"In fact, you could have four leagues because of the size of the country and the population base. There are unbelievable possibilities for the United States."
Ferguson believes the game has come on leaps and bounds on and off the pitch in the USA of late, insisting he sees the league in an entirely new light.
Production
"It is different to when I first came here in 1978," he continued.
"I went to see quite a few teams to see if I could bring something to Aberdeen that would have been useful in terms of not just the football side but the commercial side.
"But it was difficult. Teams used to travel to play three away games at a time and it never really worked.
"Now we see the United States in a different light. There is evidence now that they are starting to produce their own players.
"They have advanced their game because of the coaching and their sports science. Their preparation is first class.
"That has put them to a different level in terms of my appreciation of them and also my understanding that you are not going to get an easy game."