Fergie demands response
Sir Alex Ferguson has called on Manchester United to use the misery of their UEFA Champions League exit as motivation.
Last Updated: 08/12/11 9:39am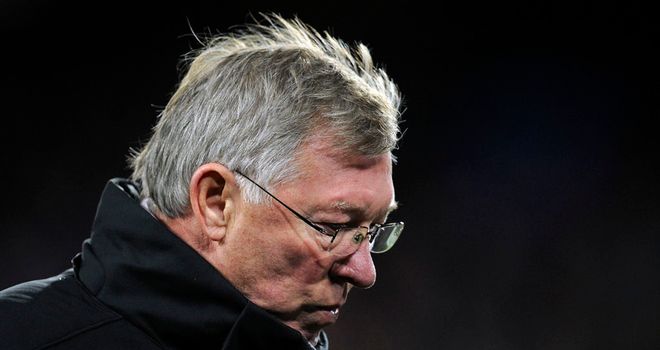 Sir Alex Ferguson has called on Manchester United to use the misery of their UEFA Champions League exit at the hands of Basel as motivation for future glory.
The Red Devils only needed to draw their final Group C game in Switzerland to book their place in the last 16 of the competition for a fifth consecutive season.
But United were playing catch-up from the ninth minute when Marco Streller opened the scoring and their task suffered another blow late on through Alexander Frei's close-range header.
Phil Jones did pull one back for Ferguson's side after Federico Macheda saw his shot cannon off the crossbar, however, it proved too little too late.
The Scottish tactician has seen his side overcome numerous setbacks over the years and he hopes his current crop of stars can use the defeat as a springboard for the future.
Disappointed
"Of course we're disappointed, there's no other way you can feel," explained Ferguson.
"It's part of football. You have to deal with the disappointment, and this club has used it as motivation many times.
"These young players will feel disappointed tonight but they'll have to cope with it and go on with their careers.
"Our results in the last few years have been outstanding. It's a loss because it's the best tournament in the world. It's a marvellous tournament.
"It wasn't a good start to the game. We expected to try and control the game by getting control of possession. They've scored through their first real attack.
"When you're away from home and you're 1-0 down you have a job to do. The opportunities we had we didn't take them and that was the story of the game."
Competition
Ferguson will now compete for the first time in the Europa League with United and he admits the team will suffer by playing on Thursdays and Sundays.
"The (Europa League) is a competition I've never been in with United. It does mean one thing, it's right through Thursdays and Sundays, so that's got to be dealt with," he continued.
"It's not the best. That's our penalty for not qualifying tonight."