Evra backed ahead of Anfield
Patrice Evra's proven ability to stand up to 'outside pressures' is expected to mean he can overcome any verbal abuse against Liverpool.
Last Updated: 26/01/12 1:58pm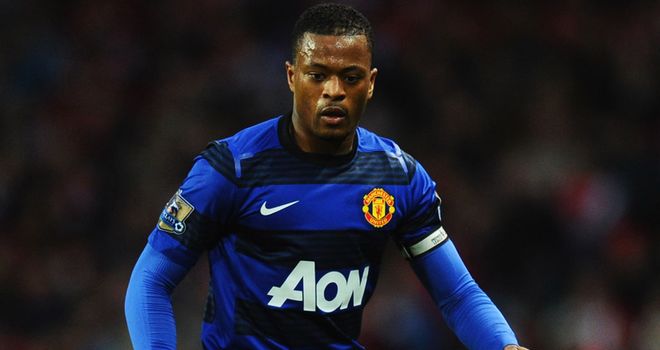 Patrice Evra's proven ability to stand up to 'outside pressures' means he is being backed to overcome any verbal abuse during Manchester United's FA Cup game at Liverpool.
Former United defender Viv Anderson sees no reason why Sir Alex Ferguson will not pitch Evra into what is expected to be a highly-charged atmosphere at Anfield for the fourth-round tie.
Sensitivities remain high in the wake of the race row that in October surrounded the last game on Merseyside, when Evra accused striker Luis Suarez of racist abuse.
It resulted in Suarez being found guilty and handed an eight-match ban by an FA commission, which means the Uruguayan will this Saturday be absent when the two teams meet again.
As for Evra, Ferguson has already indicated he will play, with Anderson convinced the France left-back is strong enough to ride out the anticipated fury.
Career
Anderson, England's first black international, said: "Patrice should definitely play, 100 per cent. There will be a backlash, but he did nothing wrong, so why should he not play?
"He is experienced enough and old enough to deal with it. It won't be the first time he's been verbally attacked. If you cannot deal with it, then you are never going to make a career for yourself.
"Patrice is at Manchester United playing in the Premier League and is a French international.
"He has proved he is able to stand up to all the outside pressures that have been heaped on him as he's built his career.
"It is not right you have to put up with racial abuse, but I am sure it has happened to him in the past. I don't think playing at Anfield after what has gone on will bother him.
"There will always be something else around the corner, and if you keep worrying about something then you will fold and disappear."