Fergie questions Suarez stance
Sir Alex Ferguson cannot understand why Liverpool did not appeal Luis Suarez's ban if they believed he was not guilty.
Last Updated: 11/02/12 12:38pm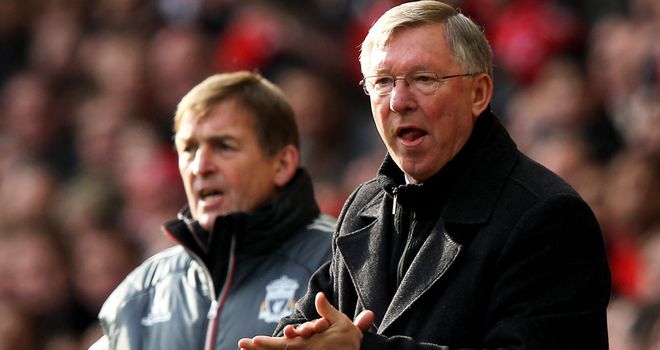 Manchester United manager Sir Alex Ferguson cannot understand why Liverpool did not continue their attempts to clear Luis Suarez's name if they believed he was not guilty of racially abusing Patrice Evra.
The clash between Suarez and Evra remains an inflammatory subject between the rival clubs, who meet at Old Trafford on Saturday in a match that is likely to see the two players come face to face for the first time since their acrimonious October meeting.
Liverpool boss Kenny Dalglish claimed Suarez should never have been suspended in the first place after the Uruguayan made his comeback from the ban against Tottenham on Monday night.
"They've said plenty, haven't they?" said Ferguson. "Why didn't they appeal?
"We've kept our dignity throughout. We've kept our counsel. That is the right thing to do in these situations.
"We'll keep it that way, too, and just concentrate on the game."
Abuse
That might not be easy, especially if Suarez is part of the Liverpool starting line-up and therefore required to shake hands with Evra prior to kick-off.
But Ferguson insists he is not going to waste time worrying about that part of the pre-match build-up.
"That is not our domain," he said. "There is nothing we can do about these things."
Ferguson has no concerns about Evra's ability to keep his cool after the United captain was subjected to constant barracking from the Liverpool supporters in United's FA Cup defeat at Anfield a couple of weeks ago.
"Patrice has handled it well," said Ferguson. "I don't think he enjoyed the abuse he got at Anfield but it happens.
"Gary Neville had it for 15 years. Wayne Rooney gets it when he plays against them. We expected that and so did Patrice."