Ryan Giggs underlines Manchester United's determination to win back Premier League title
Ryan Giggs knows it will be tough for Manchester United to regain their Premier League crown but is staying upbeat.
Last Updated: 14/09/12 8:21am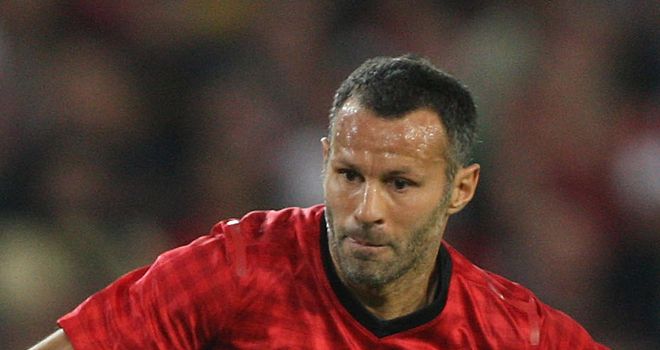 United lost out in agonising fashion to Manchester City and, with injuries depriving Sir Alex Ferguson of so many key members of his squad, have yet to recapture top form this form.
After losing their opening match at Everton, the Red Devils looked set to suffer another defeat at Southampton immediately before the international break until Robin van Persie turned the game on its head.
It was the kind of result that can kick-start a season, and with Wigan the visitors to Old Trafford on Saturday, Giggs is eager for United to find their feet.
"The lads can't wait to produce some of the football that we did last year," the veteran Welshman told Key103.
"What happened last season was tough for everyone but you just have to come back in the right manner, which is what we hope to do.
"It is going to be tough because there are a lot of quality teams out there but you are always determined. We want to get it back."
Giggs has also praised the impact of summer signings Van Persie and Shinji Kagawa, who have been two of United's most impressive performers so far this season.
"You hope the big players that you sign fit in straight away," said the 38-year-old Giggs, who will be making his 600th Premier League appearance if he plays some part against the Latics.
"Sometimes it doesn't happen. With Shinji and Robin it has happened straight away, which is great.
"It gives everyone a lift in the squad. Training is a lot sharper and we are all fighting for places, which is what you want.
"It just ups the performance level."