Manchester United striker Wayne Rooney describes wrath of manager Sir Alex Ferguson
Wayne Rooney says feeling the full force of Sir Alex Ferguson's rage is 'horrible', but he sometimes shouts back.
Last Updated: 14/09/12 9:46am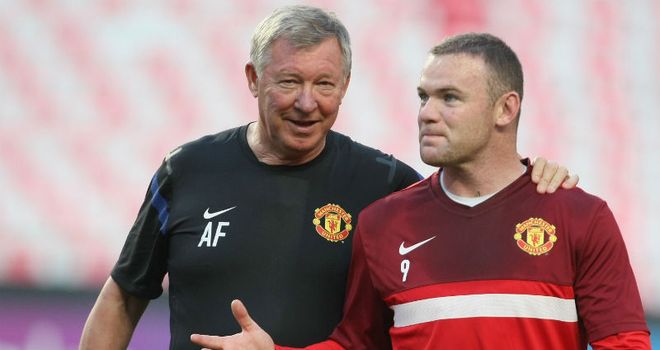 Ferguson is famous for giving his players the 'hairdryer' treatment when they are not performing to the required standard, and Rooney admits he has been on the receiving end on several occasions.
The striker says his manager is still a formidable figure, even if he sometimes decides to disagree and answer back.
"There's nothing worse than getting the 'hairdryer' from Sir Alex," Rooney said in his autobiography My Decade, as reported in The Daily Mirror.
"When it happens, the manager stands in the middle of the room and loses it at me. He gets right up in my face and shouts.
"It feels like I've put my head in front of a BaByliss Turbo Power 2200. It's horrible.
"I don't like getting shouted at by anyone. It's hard for me to take, so sometimes I shout back.
"I tell him he's wrong and I'm right."
Rooney says some players struggle to recover from a blast of Ferguson's anger and their confidence remains shattered.
"It spurs some of the lads on, but it crushes others," he explained.
"I've seen the manager shout and scream at people and when they've gone back on the pitch their heads have dropped. They've lost it."
Rooney recalls that Louis Saha was subjected to one of Ferguson's most explosive rants following a 1-0 loss to Celtic in a UEFA Champions League game in 2006, while he got caught in the crossfire.
"It's the worst 'hairdryer' I've seen," said Rooney. "He's in Louis' face, shouting and screaming.
"But Louis isn't the only one getting an earful.
"The manager knows I've been negotiating a new deal with the club and he saves some for me, 'Players wanting more money from the club and new deals - you don't deserve anything after that performance!'"