Vidic faith in United fans
Nemanja Vidic is confident Manchester United's supporters will not let the club down at Anfield on Sunday.
Last Updated: 20/09/12 12:09pm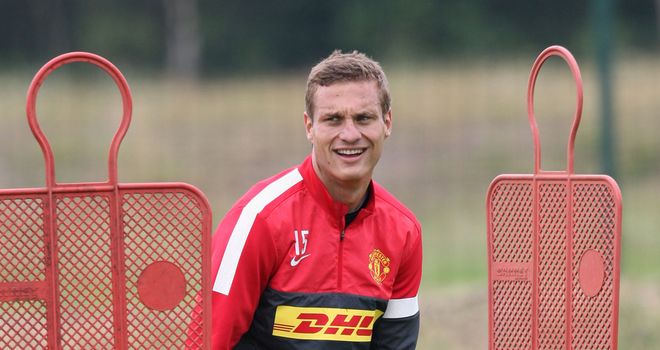 Manchester United skipper Nemanja Vidic is confident the club's fans will not let them down at Anfield on Sunday.
Following Wednesday night's 1-0 win over Galatasaray, United are now focused on the potentially powderkeg trip to Merseyside.
It is Liverpool's first game on home soil since the damning verdict on the Hillsborough tragedy was released last week.
And already there are fears about supporter conduct given some United fans engaged in anti-Liverpool chants during last weekend's win over Wigan.
Wednesday night's game passed without incident, though, and Vidic believes it will be the same on Sunday.
"I don't think we should put so much pressure on our fans," he said. "People always try to make a big thing out of a small one but I don't have any worries.
"We have shown many times in the past and I think we will be proud of them.
"The big teams respect each other and we are going to play football."
United will head to Liverpool without Wayne Rooney, who is still not fit despite reports he had resumed training after recovering from his badly gashed thigh.