England manager Roy Hodgson backs Wayne Rooney to deal with pressure
Roy Hodgson is convinced Wayne Rooney is strong enough to deal with the intense scrutiny that surrounds him.
Last Updated: 07/10/12 10:20am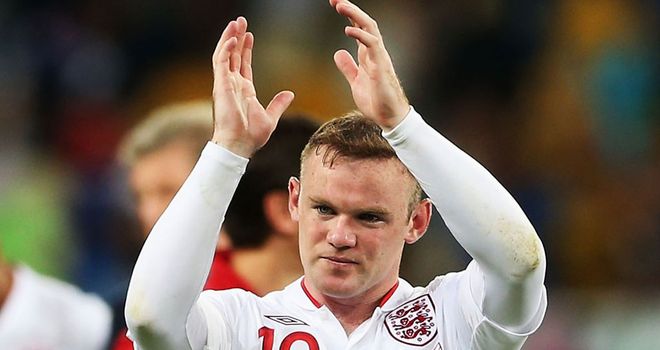 Rooney is back in the England squad for the World Cup qualifiers against San Marino and Poland after recovering from the gashed thigh he suffered playing for Manchester United in August.
It will be the first time the forward has played for his country since Euro 2012 where he was criticised for his lacklustre efforts.
But the England manager has no concerns about the 26-year-old.
"He's absolutely strong enough mentally, there is no question about that," said Hodgson.
"We all have to live with headlines - some of them of our own making. Young players get a lot of leeway, when you get into the team your performances are judged kindly.
"Then you become an established player, then a top star when people think you are going to win the game - and judgements change. Suddenly all the good things are shrugged off."
Hodgson added: "Wayne is a player of exceptional ability. But we put players like that under an enormous amount of scrutiny and pressure.
"The moment he doesn't play like a genius we want to write him off as being hopeless. That is very unfair.
"Football doesn't give you the opportunity to be magnificent every time you step on to a field."