Manchester United ace Robin van Persie says FA got it right over Cabaye incident
Robin van Persie has backed the FA's decision not to take action against him following his clash with Yohan Cabaye.
Last Updated: 09/10/12 1:48pm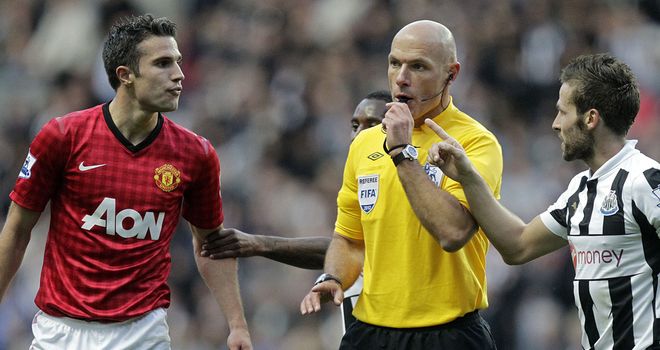 Newcastle boss Alan Pardew called on the FA to take action against Van Persie, accusing the Dutchman of elbowing Cabaye during Manchester United's 3-0 away win.
The incident was not seen by referee Howard Webb and after reviewing video footage the FA have decided no further action needs to be taken against Van Persie.
Asked about the decision from the FA over the Cabaye incident, Van Persie told voetbal.nl: "And I agree with the union."
Van Persie has quickly settled into life at United following his big-money arrival from Arsenal and the striker is enjoying his new surroundings at Old Trafford.
"It's fun and it's going well," added van Persie. "It is a great challenge.
"I will have to change a bit, but that happens in life often enough."