Anderson: Sir Alex Ferguson's retirement will hit Manchester United hard
Anderson fears Manchester United will lose their competitive edge once Sir Alex Ferguson retires.
Last Updated: 10/10/12 10:05am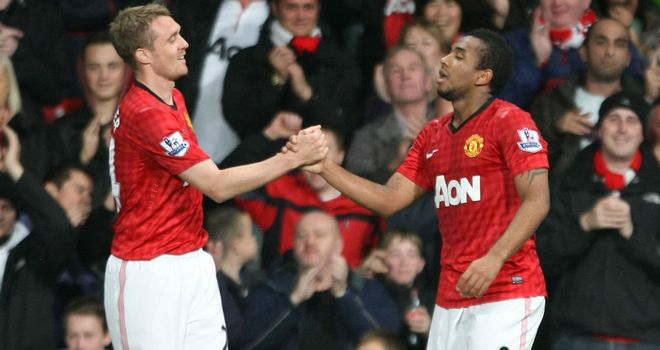 The United manager, who turns 71 on New Year's Eve, is about to enter his 27th year at Old Trafford and has consistently said he will go on as long as his health allows.
Ferguson has enjoyed the challenge of taking on newly-rich Chelsea and Manchester City in recent seasons and there is little sign his fierce will to win is diminishing.
"Manchester United is Alex Ferguson," Brazil midfielder Anderson said. "When he leaves the club will lose 30-40%. So much depends on him.
"He's a father to all the players, a very respected person, and when he retires the football world will really feel his loss.
"He always helped me, and I have a great affection for him. He lives for training and always wants to know how his players and their families are."
Anderson, who joined Manchester United from Porto in 2007, says he would be interested in going back to the Portuguese club at some point in the future but has ruled out a move to Benfica.
He told RTP: "I would like to return to Porto one day, but I would never play for Benfica. I'm sure of that. It's not in my plans to play for Benfica, although I respect the club."