Manchester United winger Nani expects a difficult game against Stoke
Nani says it is a good time for Manchester United to 'start believing' and is expecting a difficult game against Stoke.
Last Updated: 20/10/12 2:10pm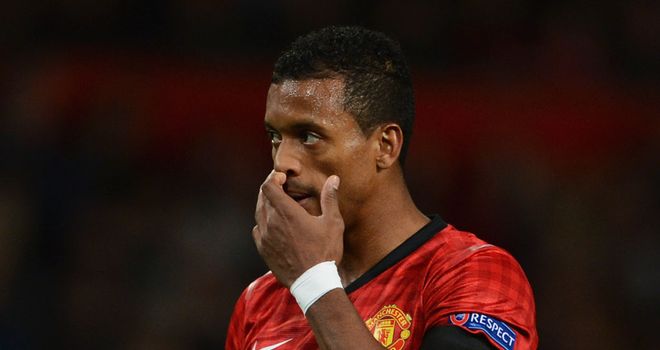 United went into the international break four points behind leaders Chelsea following a 3-0 win at Newcastle United and will be confident of another three points when Stoke visit Old Trafford on Saturday.
The Red Devils have won all four home meetings in the Premier League by an aggregate of 13-1, but Nani is not anticipating an easy afternoon.
The Portuguese winger is aware of Stoke's physical attributes and wants United to focus on their own game against Tony Pulis' side.
"It is always hard to play against Stoke because they play a different kind of football to most teams in the Premier League," Nani told MUTV. "They are very physical and have very strong players.
"It is also difficult because most of the game is in the air. We need to be strong and try to play our game.
"We are playing at home and we have to believe we can win the three points. It is very important because when you play at home, you have a good chance to win these games.
"It is a good time for us. We had a very good result last time against Newcastle before the international break so we are confident and it is a good time to start to believe. But we do not set long-term targets - our only target is to always win the game and to finish on top."