Anderson is relishing the battle to claim a first-team place at Old Trafford
Anderson insists he is relishing the battle to claim a first-team place at Old Trafford
Last Updated: 20/10/12 2:41pm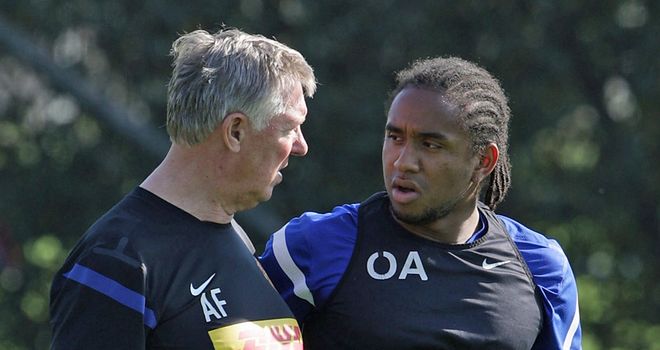 The Brazil international has struggled to claim a regular starting role since his move from Porto in 2007, although a succession of injuries have not helped.
However, the 24-year-old has recently started to show signs of improvement in his game during the four games which he has started this season.
And Anderson is hopeful of continuing his good form in the UEFA Champions League against Portuguese outfit Braga on Tuesday.
"I've been here for five years," he told United's official website.
"Sometimes I have had difficult moments but I've always got through them.
"I know this is the best club for me and I am very happy here."
Anderson has been injury-free since reporting for the start of pre-season and he needs to retain that fitness too to prevent Sir Alex Ferguson harbouring any thoughts about finally cutting his losses.
And Anderson seems to have finally grasped the need to stay in shape.
"I hope my injuries are behind me," he said.
"I'm 24 now and I've learnt a lot in the last few years.
"I understand that to do well in my career, I have to look after myself and train hard."