Ferguson 'disappointed' as Manchester United's Rio Ferdinand snubs 'Kick It Out' T-shirt campaign
Rio Ferdinand is facing disciplinary action after defying his manager and refusing to wear a 'Kick It Out' T-shirt.
Last Updated: 22/10/12 3:41pm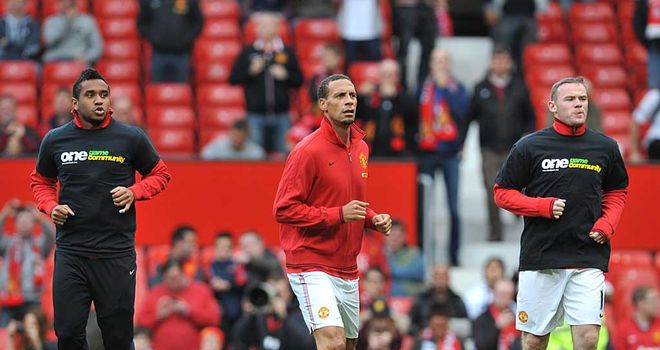 Sir Alex Ferguson said on Friday "all the players" would support the organisation's week of action by wearing the shirts.
But as the fallout from the John Terry-Anton Ferdinand case continues, the QPR defender's older brother took to the field in a United training top.
And Ferguson made his feelings plain after the game when he said: "I am disappointed.
"I said on Friday that the players would be wearing it in support of the PFA and that every player should adhere to it. And he goes and lets us down. We will deal with it, don't worry."
Reading striker Jason Roberts, as expected, also refused to participate in the 'Kick It Out' initiative ahead of their game at Liverpool.
And Swansea and Wigan opted wholesale not to join in after several players on both sides expressed reluctance.