PFA defends Rio Ferdinand's right to make a personal protest
The PFA has defended Rio Ferdinand's right to make a personal protest against the Kick It Out anti-racism campaign.
Last Updated: 22/10/12 6:34am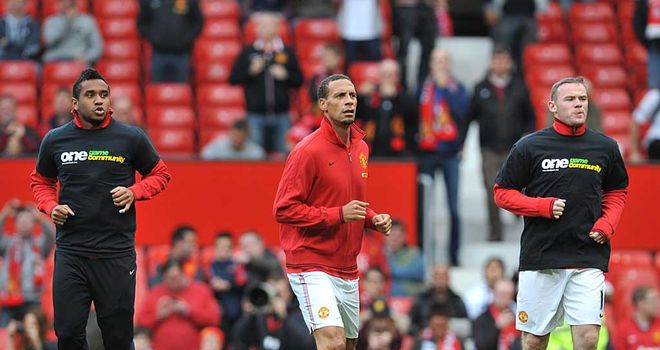 Manchester United manager Sir Alex Ferguson has said he will take internal action against his player for ignoring his request to wear a campaign T-shirt before the game against Stoke City.
However, PFA chairman Clarke Carlisle said: "We will definitely monitor the situation very closely and make sure Rio Ferdinand's rights as a human being, never mind as a footballer, are not undermined in this position.
"Everyone has a right to free speech - just like you can't coerce anyone into shaking hands, you can't make somebody wear a T-shirt - although I do personally believe that joining in with the campaign is the best way forward.
"And then for all these players to get together and put what it is they want down on paper so we together as a union - all the players, one with another - can make those changes and move forward.
"This shouldn't be seen as an element of control or defiance - just like Sir Alex Ferguson said when he was talking about Jason Roberts in his first interview.
"He doesn't know the reasons why this stand is being made and what we should do first of all is hear those reasons and listen to them and take them on board."