Manchester United midfielder Michael Carrick targets early progress in Europe
Manchester United midfielder Michael Carrick believes early progress in Europe will aid their title challenge.
Last Updated: 23/10/12 7:04pm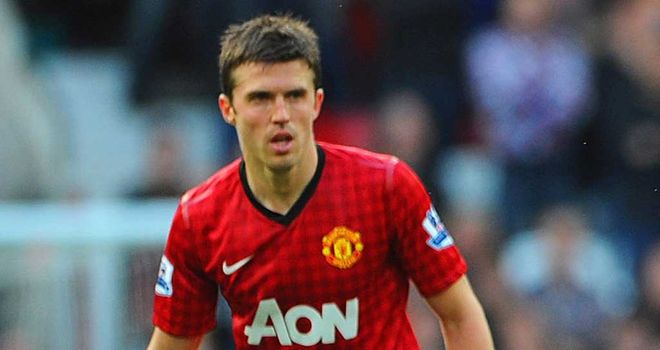 United are preparing for back-to-back encounters with Portuguese club Braga in Champions League Group H.
And United are determined to make up for last season's early exit from the competition by attempting to secure the six points that would secure their place in the last 16.
"It does help the league form if you can get through early," said Carrick.
"The manager can change things around. He can rest players. He can use the squad and give players game time.
"The pressure is off. He can start planning ahead knowing the next stage is already secure.
"It is not always possible. Sometimes it can go down to the last game, which in itself is not always a bad thing. Overall though, it is better to get it done and dusted."