Manchester United boss Sir Alex Ferguson considers diamond formation
Sir Alex Ferguson says revolution could be in the air if he plays a diamond formation at Man Utd on a consistent basis.
Last Updated: 23/10/12 7:04pm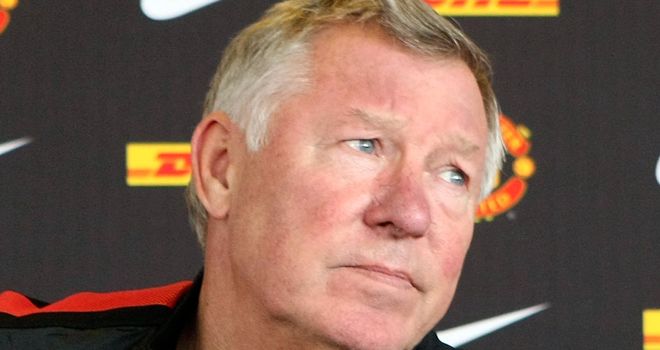 Ferguson has been a staunch loyalist of playing with wingers throughout his managerial career, but has already experimented with a more narrow system this season following the signing of Shinji Kagawa.
The Japan international and England midfielder Tom Cleverley could be used in a diamond shape against Braga in the UEFA Champions League on Tuesday and Ferguson is aware of the significance of a change in tactics.
"If it turns out we play the diamond consistently it would be revolutionary because it is going against our history," said Ferguson.
"But the level of the game in England and Europe now is so high that making yourself unpredictable is going to be a strength.
"Teams will have to think if we are going to use two out wide or the diamond because we have players capable of doing both things.
"Kagawa and Cleverley can play really well in the type of game that a diamond offers, whilst in Nani, Ashley Young and Antonio Valencia we have very good wide players."
Ferguson has no doubts, but with the partnership between Robin van Persie and Wayne Rooney showing encouraging signs, Kagawa may have to accept a slightly different role than the one he anticipated.
"The initial reason for taking him was his ability to play behind the strikers," said Ferguson. "In the last couple of games he has played middle to right.
"It is not a problem for him because he is still in a forward position and still has the ability to create as he does from the central part."