Clarke Carlisle wants to meet Rio Ferdinand about a potential black players' union
PFA chairman Clarke Carlisle wants to meet Rio Ferdinand and Jason Roberts over a breakaway union for black players.
Last Updated: 25/10/12 8:51pm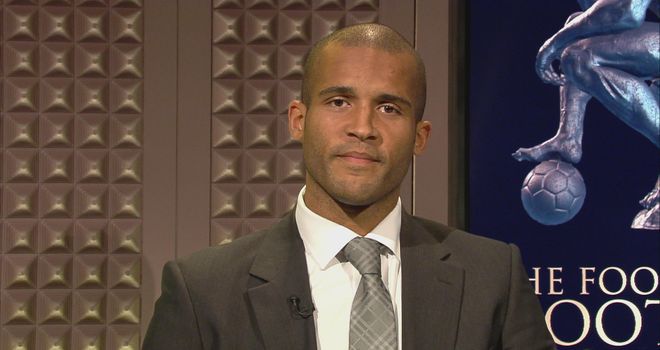 Carlisle wants the key players in the potential breakaway to meet and talk about the issues that have caused the movement to gather momentum.
He revealed he has already spoken to Roberts on a number of occasions but that did not stop him and Ferdinand - among many players - refusing to wear a Kick It Out T-shirt before last weekend's Premier League games.
"I've had a number of conversations with Jason over the past few months. The most recent of them was on Sunday and they will continue," Carlisle said.
"Jason explained one or two things to me but I don't know what the full intentions or the requests are of this breakaway group.
"Until we get everyone in and fully ascertain what they want and the direction they want to go in I can't really comment much further.
"The threat is very real because the proposal is there and the discussions have been had so it's obviously something that has been mooted within the industry.
"We have been having meetings with Jason and we have desperately been trying to get Rio into the meetings and that will continue. We will have those discussions with them at the time.
"We need to know exactly what it is they are wanting. Whether this is a movement that is in full flow and whether they think it is going to happen irrespectively, or whether it is something where they are trying to instigate change within the organisations that are currently in place.
"These are things that we have to hear, assess and weigh up."