Defender Jonny Evans says Manchester United must stop conceding early goals
Jonny Evans has told his team-mates they must stop conceding early goals if they want to win honours this season.
By Rebecca Stephenson (follow me @1rebs)
Last Updated: 24/10/12 6:38pm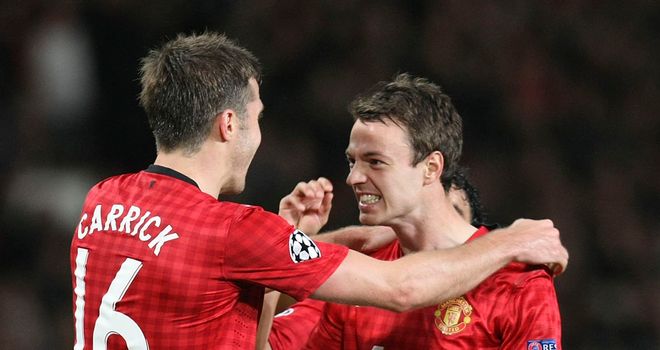 United have conceded the first goal in eight of their 12 matches so far this season in all competitions.
But despite recovering to win six of those eight games, Evans knows they cannot continue the trend against better opposition.
The Old Trafford side travel to Chelsea on Sunday, already four points adrift at the top of the table.
And the defender says it is about time they took three points home from Stamford Bridge - something they've not done since 2002.
"We have had some great battles with them down the years, but they have changed quite a lot very quickly," said Evans.
"You can see that from the way they have been scoring their goals this season.
"They scored four again at the weekend so it's going to be a tough game and our record down there has not been great over the last few seasons, so that makes it a bit harder still."
They certainly have to find a solution to the early lapses in concentration - something Sir Alex Ferguson has admitted being mystified by.
And Evans cannott find any reasons either.
He continued: "It's happened quite a lot.
"It is becoming a bit of a habit but it's something we have to eradicate as we don't want to give ourselves that kind of deficit at the start of games.
"We need to get better starts in the future."
Evans himself has been part of the rescue act for United. The defender has already scored twice this season, including the equaliser as United turned around a two-goal deficit against Braga on Tuesday.
It was tinged with a sense of relief after his first effort resulted in a kick at fresh air.
"I was devastated when I miskicked it but I turned around and managed to get a bit of a toe on it," he added.
"I didn't know how it went in and thought it might have been an own goal or something but I've come in, seen it back on TV and know I got a touch on it."