Ryan Giggs warns Manchester United team-mates ahead of Chelsea clash
Ryan Giggs has warned Manchester United they cannot afford a slow start against Chelsea this weekend.
Last Updated: 25/10/12 10:36am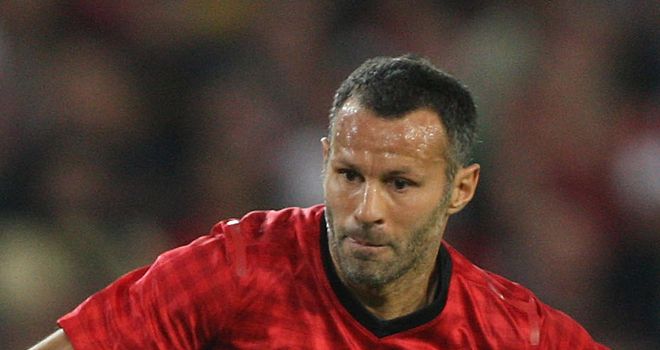 United have conceded the first goal in eight matches out of 12 this term, with United forced to come from two goals down to beat Braga in the Champions League on Tuesday night.
Giggs admits their defensive problems are a worry ahead of the trip to Stamford Bridge, conceding they might not get away with it against Chelsea.
"There are two ways of looking at it," said Giggs.
"Obviously we are pleased that we are able to come back and have shown great character in those eight games.
"But you cannot keep relying on the lads up front to score the goals.
"It is something we have looked at and are still looking at.
"It has happened again against Braga but against Chelsea if we go behind it will be tough to come back."
Chelsea are the current Premier League leaders, but Giggs believes it is too early to say if they are a better side than last season.
"Chelsea are a talented team," added Giggs.
"They have changed the personnel a bit with Oscar, Hazard and Mata, who play in those little pockets and are so hard to pick up.
"Only time will tell if they are better. But it doesn't really matter because you know you are up against a very good team when you pay Chelsea, and it will always be tough at Stamford Bridge."