Chelsea goalkeeper Petr Cech believes that the addition of Robin Van Persie adds to Manchester United's threat
Petr Cech has admitted that the addition of Robin Van Persie makes Manchester United a more dangerous opponent.
By Daniel Storey (@danielstorey85)
Last Updated: 25/10/12 10:16am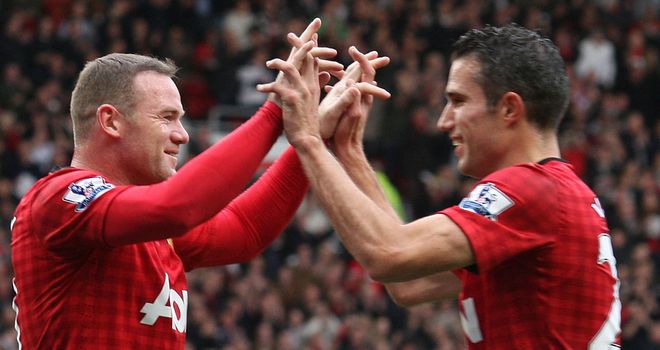 The two sides meet on Sunday afternoon at Stamford Bridge, a match between the two top-scoring Premier League teams, and the Czech goalkeeper believes that the acquisition of Robin Van Persie has dramatically increased United's danger in front of goal.
No player has scored more Premier League goals than Van Persie this season, and with Wayne Rooney scoring his first domestic goals of the season against Stoke last weekend, Cech is aware of the prowess that the two forwards possess.
"He [Van Persie] adds goals," Cech said.
"If there is someone who can score goals in every game then it is clear that is another attacking option for them.
"And together with Rooney, it can be a very interesting pair. You can see they've been scoring goals."
Chelsea have not lost at home to Manchester United in the Premier League since 2002, but last season's fixture ended in a thrilling 3-3 draw.