West Ham United have confirmed their interest in bringing Manchester United's Rio Ferdinand back to the club
West Ham United manager Sam Allardyce has offered Rio Ferdinand a route back to Upton Park.
Last Updated: 27/10/12 9:14am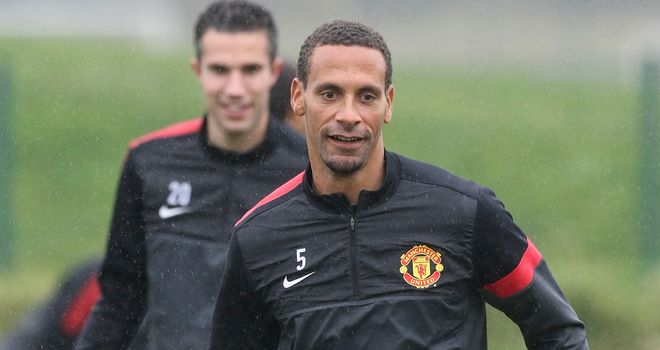 The 33-year-old defender is in the last year of his current deal at Manchester United, although Sir Alex Ferguson has confirmed he would like him to stay at Old Trafford.
However, Allardyce has now confirmed that the door is open for Ferdinand to return to the club where he began his career and played over 150 games before leaving for Leeds United in 2000.
"If it's at the end of the season and he hasn't got a new contract and he is released by Manchester United, then we would be interested," said Allardyce.
"If he wants to live back in London eventually, which is where he comes from, which you know quite a few players want to do when they come to the end of their careers, that is an advantage for us.
"It depends entirely on Rio or which other clubs might be interested in him."