Chelsea manager Roberto Di Matteo plays down Sir Alex Ferguson's mind games
Chelsea manager Roberto Di Matteo has insisted that he is not concerned with Sir Alex Ferguson's mind games.
Last Updated: 26/10/12 4:28pm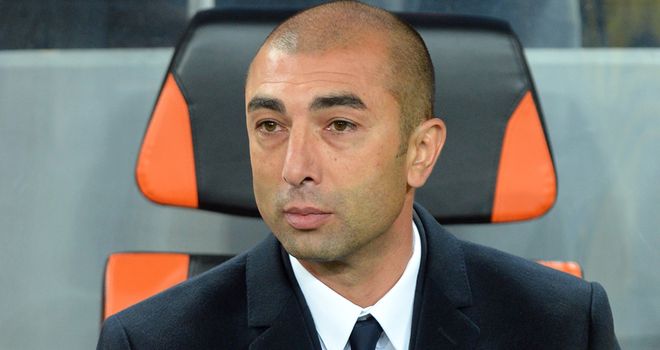 The Blues will host Manchester United at Stamford Bridge in the Premier League on Sunday in what will be Di Matteo's first game against the Scot as manager of the London club.
Ferguson is known for playing mind-games ahead of big matches, but the Italian is not bothered with the psychological war.
"If I need to, I will, but there is no need and sometimes it doesn't have to be publicly," he said.
"They didn't work last season, I think. You make it out a little bit more than it is at the end of the day.
"As a manager, you have to prepare your team as good as you can and then the players have to go on the pitch and perform."
Nobody has done that better than Ferguson in the last quarter of a century.
Di Matteo, who revealed the Scot had not made contact with him since he landed the Chelsea job, said: "He's at the top. He's a very successful manager and experienced manager. He's won many trophies.
"I think he's been fortunate as well to be able to work at a club where he's been able to be there such a long time. It doesn't happen these days too often."