Robin van Persie hails Arsene Wenger and Sir Alex Ferguson
Robin van Persie has paid tribute to Arsene Wenger and Sir Alex Ferguson and admits he cannot separate the two.
Last Updated: 28/10/12 3:34pm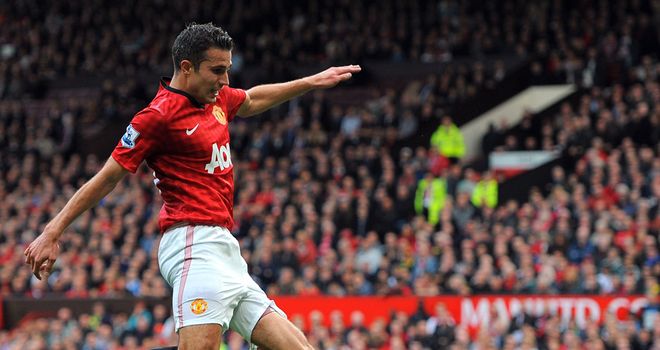 The Dutchman, who spent eight years at Arsenal, faces his former club on Saturday for the first time since making his move to Old Trafford this summer.
And the 29-year-old praised the Premier League's longest-serving tacticians for their dedication and longevity in the game.
"I am the only player who can judge what it's like working with Arsene and Sir Alex," said Van Persie.
"It is an absolute privilege to say that in my career I have had both these managers at the clubs I have played for.
"They are both icons as managers in football. They are both world class, one not more nor less than the other.
"I purely look at this comparison as a footballer. I look at the way they both work on the pitch, in training, at the club and off the field.
"I had a fantastic time with Arsene. I enjoyed training, playing, talking and all the other times I spent with him. I love it that I now experience the same with Sir Alex.
"But what I love about both managers is that they came to their clubs for a good cause. They both wanted to be at the club for a really long time."