Man Utd boss backs Arsenal fans to recognise Robin van Persie's eight years
Sir Alex Ferguson is not anticipating a flashpoint between Robin van Persie and the visiting Arsenal fans on Saturday.
Last Updated: 02/11/12 2:31pm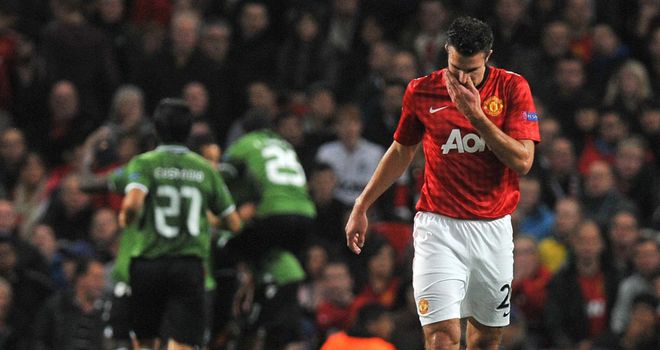 The striker takes on his old club in front of the Sky Sports cameras for the first time since a £24m summer move to Manchester United.
Anti-van Persie songs have been heard at Arsenal's away games this season, but Arsene Wenger has called on the travelling fans to give their former captain a good reception at Old Trafford.
And Ferguson said: "I think Arsene has laid his seed for his supporters in terms of respecting him.
"If you think about all the former players who have come back to Old Trafford, they always get a warm applause. I don't think he'll have a problem. I think the fans will recognise the eight years he gave them and I think that will be nice."
Van Persie has carried on at United where he left off in north London, scoring nine times in his first 12 appearances.
Ferguson said: "He is a mature player and I think that helps, and the experience he has got playing eight years in England.
"The fact he has played in England makes it easier to go to another English club. It has been very satisfying for us. It has been a fantastic start and hopefully he keeps it going."
Van Persie was on target for Arsenal on their forgettable last visit to Old Trafford in August last year, when they were hammered 8-2.
Ferguson is certainly not expecting a repeat of that extraordinary scoreline, though, saying: "It won't happen tomorrow, that's for sure.
"There is no point living in the past, we have just got to look forward to tomorrow.
"It could be a way of motivating Arsenal, that is possible, but I think we have got to have the motivation to make sure we win the match."