Sir Alex Ferguson feels Manchester United win over Arsenal was 'a strange game'
Sir Alex Ferguson admitted Manchester United's 2-1 win over Arsenal was 'a strange game'.
Last Updated: 04/11/12 7:47am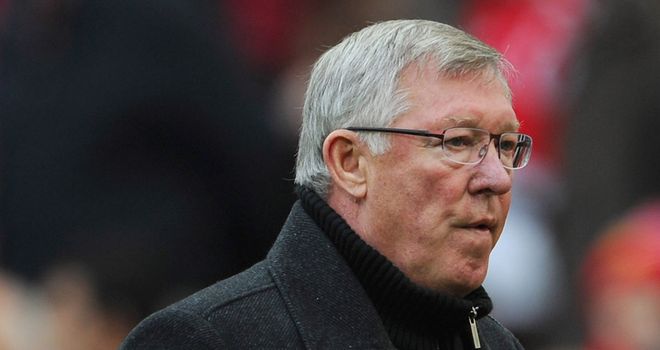 Goals from Robin van Persie and Patrice Evra were enough to give United all three points against their old rivals with Santi Cazorla's consolation coming with the last kick of the game.
It was a largely subdued game at Old Trafford with Ferguson admitting it failed to live up to previous encounters between the two old rivals.
Asked for his verdict on the game, Ferguson told Sky Sports 2HD: "I think I need to sleep on it, I could not believe the chances we missed.
"We should have put it to bed a long, long time ago and you look at that scoreline 2-1 and you think it was a close game, but it wasn't a close game.
"I think there was a lack of urgency in our game throughout, far too casual. It was an unusual Manchester United Arsenal game really.
"I know there were a lot of bookings, but it didn't get anywhere near the Manchester United-Arsenal games of the past, nowhere near it."
Ferguson also revealed he took off Tom Cleverley to prevent the midfielder getting sent off after running the risk of seeing red from referee Mike Dean.
Cleverley was lucky to escape a second yellow card for a foul on Jack Wilshere as a ticking off from Dean sufficed and Ferguson moved quickly to replace the England international with Anderson.
Asked if he took off Cleverley to save him from getting sent off, Ferguson noted: "Yes I did. I think Jack Wilshere had been warned for his third foul on Robin and then Tom had a foul on Wilshere and I think he got a warning from Mike Dean so I was not prepared to take a chance and Anderson actually changed the game a bit for us."