Manchester United Sir Alex Ferguson calls on Wayne Rooney to improve penalty record
Sir Alex Ferguson has warned Wayne Rooney that he must improve his penalty record or be stripped of the responsibility.
Last Updated: 10/11/12 11:04am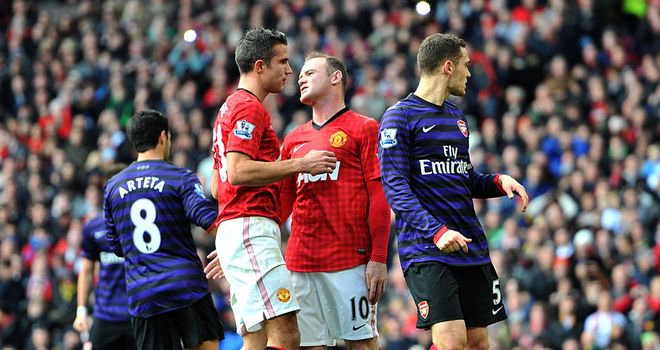 The Manchester United striker has failed from the spot nine times since arriving at Old Trafford in 2004 - including against Arsenal last weekend.
He has found the target on 16 occasions, but Ferguson feels the England international should have a higher conversion rate if he is to be considered United's go-to man from 12 yards.
Ferguson said: "Wayne will never come to me and ask not to take them, but I can tell you he will not want to miss another one.
"I think that Wayne has to accept that he has to have a better strike-rate with his penalties. He has to produce better - but he is capable of it."
Ferguson, who has also seen Robin van Persie, Nani and Javier Hernandez fail from the spot this season, added: "If you hit the target, you are relying on the keeper to make a great save. If the keeper does so, full marks to him, but you have to give yourself the chance of making sure he has to make a great save.
"The one thing about him (Rooney) is that it wouldn't matter if it was a World Cup final or a first round cup game against an amateur team, he would still want to take them.
"But if he misses another one, then I'm taking them!"