Rio Ferdinand says Sir Alex Ferguson gave Manchester United team wake-up call
Rio Ferdinand says manager Sir Alex Ferguson gave Man Utd a wake-up call ahead of the Newcastle game.
Last Updated: 15/11/12 11:19am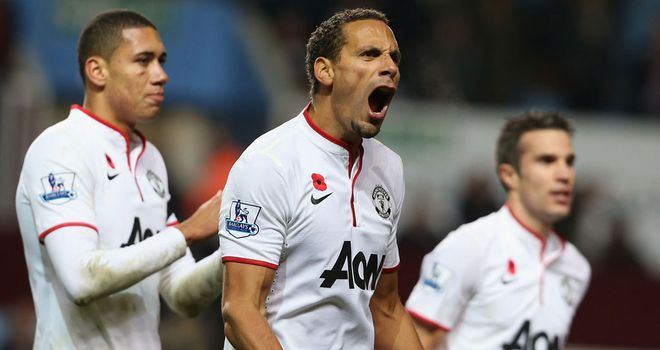 United triumphed 3-0 on Tyneside on October 7th to spark a run of five wins which have fired them to the top of the Premier League standings.
Ahead of their success over the Magpies, the Red Devils had lost two of their first six games and could have slipped seven points off the pace with defeat at St James' Park.
Veteran defender Ferdinand says Ferguson showed the team the league table ahead of the encounter to hammer home where they could end up if they did not win that day.
"Before kick-off, the manager showed us the league table to emphasise that point and it didn't make pretty reading," Ferdinand told the Daily Mirror.
"I don't really look at the league table until Christmas normally. When we all saw it that day, it hit home. We thought, 'Wow, we need to shake ourselves up.'
"Thankfully, it turned out to be a good day for us.
"Sometimes things just click into place and we just felt very secure in that game and it felt very much like the Manchester United of old, from a couple of years ago."
Mentality
He added: "Up until the game against Newcastle, we'd been a bit open and playing in that way of 'We attack, [then] you attack'.
"This league is unforgiving in that sense. If you're not on your game in all areas you'll get punished.
"But I think the performance against Newcastle signalled a bit of a change in mentality from us and hopefully that's a taste of things to come for the rest of the season."