Scotland midfielder Darren Fletcher blames Luxembourg tactics for poor second half
Darren Fletcher has claimed Luxembourg's combative approach was responsible for Scotland's poor second-half display.
Last Updated: 15/11/12 5:21pm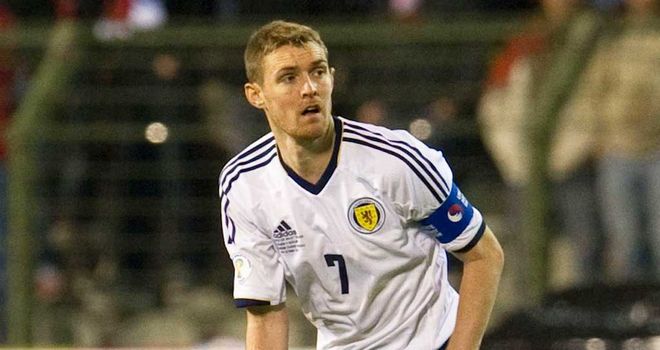 The Scots recorded a 2-1 win courtesy of a first-half brace from Jordan Rhodes, but their captain insists it would have been a much more comfortable night but for the leniency of the Swiss referee.
"The first half was a very good performance," Fletcher said.
"The second half, the early goal really gave them a lot of confidence, the pitch started cutting up and they started kicking a few as well and the ref wasn't giving yellow cards.
"So it turned into a real nasty and hard second half but we dug in deep and saw out the match and got the win that we came here for.
"Some of the challenges were quite bad and in friendlies it's not what you are wanting. And when referees are not going to give yellow cards, they are going to keep doing it.
"But that was the challenge that was set in front of us and the players dug in deep and kept going and didn't let it affect them.
"They knew they were going to get kicked and not much was going to be happening about it but they were still brave and went in for the challenges.
"Fortunately no-one got injured but after a few of the challenges that went in, I think we were quite lucky in that respect."