England manager Roy Hodgson backing Manchester United defender Chris Smalling
Roy Hodgson is delighted to have so many good players and says Chris Smalling can become a top-class centre-half.
Last Updated: 16/11/12 9:20am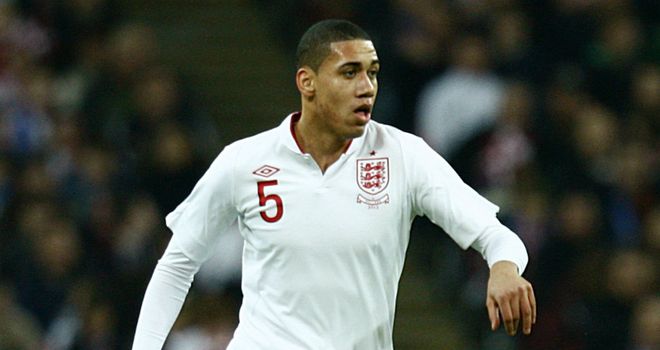 Hodgson has been encouraged by what he has learnt since taking charge of England earlier in the year and insists there are good times ahead despite Wednesday's 4-2 defeat in Sweden.
There have been a number of players unavailable due to injury and the manager is particularly looking forward to working with Smalling, who has recently returned from a metatarsal problem.
Hodgson signed Smalling in 2008 when he was Fulham boss before selling him on to Manchester United a couple of years later.
"I'm in a much better position when it comes to assessing players and knowing what I can get out of an England team than I was when I came into the job and straight off to the Euros,' Hodgson, who has called up 48 different players since taking the helm, said in the Daily Mail.
"That was quite a conservative group we took there (Sweden). If anything, we have become a lot less conservative and I think the players have responded very positively.
"There's a lot of top-class talent coming back. There's a boy at Manchester United called Smalling, who I've always thought is going to be a top-class centre-half."
Hodgson is pleased that England do not seem so dependent on their star men and he hopes everyone in the squad will continue to contribute.
He explained: "In the past we seem to have been reliant on a group of players who had to play at all times and there's not been a lot of support. Now there's more competition and more help for the Gerrards and Rooneys."