Manchester United defender Chris Smalling wants to keep the momentum going
Chris Smalling believes Man Utd's impressive form will see them going into the derby game with City at full throttle.
By Hayley Paterson
Last Updated: 17/11/12 12:23pm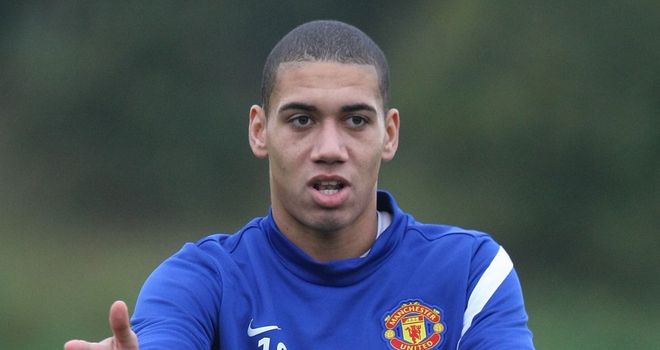 The Red Devils have won eight games since the defeat by Tottenham back in September, with just the extra-time loss against Chelsea in the Capital One Cup their only reverse.
And with the derby game on the horizon at the Etihad on December 9, defender Smalling is keen to keep that winning momentum going so they are all guns blazing in time for Roberto Mancini's outfit.
"We wil be hoping we can go into that game all firing and give them something to really worry about. It's going to be a massive game," the 22-year-old told The Sun.
"It won't decide the title or anything but it could go a long way in terms of how teams cope mentally, whether they win or lose in the subsequent games."
The former Fulham defender also admits to having suffered after last season's derby defeats and seeing the title slip from United's fingers on the final day of the campaign.
"It affected me massively. We are not used to not winning anything and this year it does definitely drive us on," said the English centre-back.
"The manager was very disappointed, as we all were, and this year we've all gone out to try and make amends."